Arsonists set ablaze 5 churches in Kisii
Five churches have so far been set ablaze in Otamba, Kisii County, in a span of four days. The Pentecostal Church is the latest to fall victim, having been set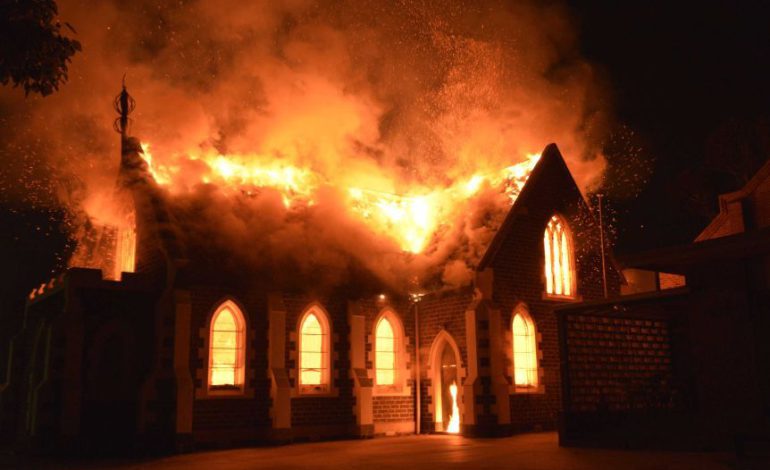 Five churches have so far been set ablaze in Otamba, Kisii County, in a span of four days. The Pentecostal Church is the latest to fall victim, having been set on fire on Sunday January 24.
File image of a church on fire. PHOTO: Courtesy
St. Monica was the first church to go up in flames on January 20. Worldwide Church, Seventh Day Adventist and Legio Maria churches also suffered the same fate barely a day later.
Residents say that the incidents mostly occur between 1 am and 3 am. They express living in fear over the burning of their churches, saying that the arsonists may turn to burning their homes.
Alcohol-based hand sanitizers raise fire hazard concerns
Alcohol- based sanitizers have been classified by The Occupational Health and Safety Administration (OSHA) as Class 1 highly flammable liquid substance, making them a fire hazard.
The arsonists' intentions are not clear. Residents however, believe that the arsonists' satisfaction is literally seeing the churches' altars on fire. They leave an amateur drawing of two people and a cross as their sign, after an attack.
Those in charge of security in the area say that investigations are underway.
Parents Magazine ePaper
Read an ePaper copy of Parents Magazine. Caring for you and your family.