Certain brands of Indomie noodles not fit for human consumption, warns COMESA
Comesa Competition Commission (CCC) has warned consumers in its member states, which include Kenya, against purchasing and consuming certain brands of Indomie. The warning followed tests done by Egypt's Food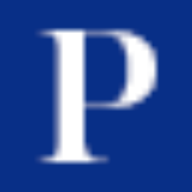 Comesa Competition Commission (CCC) has warned consumers in its member states, which include Kenya, against purchasing and consuming certain brands of Indomie. The warning followed tests done by Egypt's Food and Safety Authority that found aflatoxins and pesticides in quantities that exceeded safe limits in Indomie's chilli, chicken and vegetable brands.
Following CCC's warning, the Consumers Federation of Kenya (COFEK) has called on all Kenyan consumers to refrain from purchasing the product after confirming that the toxic products had also made their way to the Kenyan market.
The federation has also advised supermarkets and other retailers to voluntarily keep the product out of the shelves to protect innocent consumers and the same time urged the Kenya Bureau of Standards (KEBS) to hasten investigations into the matter.
Partnership set to make life easier for people living with diabetes
The goal of the new partnership is to make insulin easily accessible, available, and affordable for individuals living with diabetes.
According to the World Health Organisation, aflatoxins are amongst the most poisonous naturally occurring substances. When consumed in large doses, aflatoxins can lead to a poisoning of aflatoxicosis, liver damage and in worst cases lead to death. The organisation also warns that the poisoning could cause cancers among animals.  
According to Codex, the international body that sets the maximum limit for contaminants in foods, aflatoxins in the various nuts, grains, dried figs and milk should not exceed 15 micrograms otherwise it becomes toxic to humans.
Parents magazine presents an exciting April issue!
Philanthropist Ndung'u Nyoro and his wife Njeri grace the cover as he speaks on his journey into online fundraising and setting up the Watoto Wasome initiative, as Njeri shares her crucial role in this dynamic.