Former Moi Girls student found guilty of manslaughter
A teenage girl accused of starting a fire that led to the deaths of 10 Moi Girls High School, Nairobi students in 2017 has been found guilty of 10 counts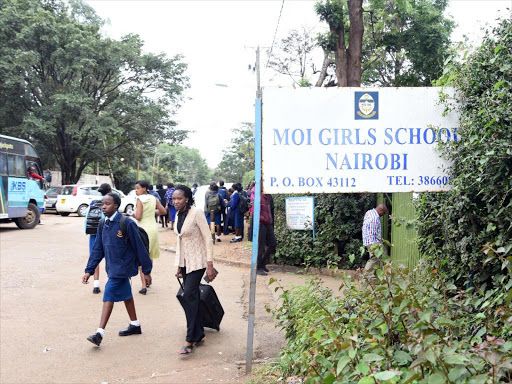 A teenage girl accused of starting a fire that led to the deaths of 10 Moi Girls High School, Nairobi students in 2017 has been found guilty of 10 counts of manslaughter. The teenager had been charged with 10 counts of murder but the court reduced the charges to manslaughter after finding no evidence of malice in the her actions.
Speaking while delivering the conviction on Monday, Justice Stella Mutuku observed that the suspect was a troubled teen seeking attention from her parents who did not seem to take heed of her demands to be transferred from the school.
"She wanted a transfer from the school, something which her parents did not seem to give an ear to. She could not handle what was happening in her life and she got her outlet by setting her bed on fire," observed justice Mutuku.
The judge also noted that the student tried to rescue her colleagues from the fire after it started spreading proving that she did not start the fire out of malice.
Moi Girls Student who fought to rescue her friends lost her own life
Two heroines bravely fought to rescue tens of their colleagues from a deadlyfire that broke out at Moi Girls School in Nairobi and one of them tragicallypaid for it with her own life. Mary Njengo Mokaya and June Chepkemboi took it upon themselves to awaken theircolleagues as the raging flames sp…
Her aim may have been just to cause a fire and burn the building without hurting anyone, but it was ill-intentioned given that the building had two floors and there were going to be casualties as a result of the fire.
During the incident on September 2, 2017, over 51 students,  were injured while ten others lost their lives. The sentencing of the case will be done on January 4, 2021.
End the year in style with the December issue of Parents Magazine
Radio presenter and actor Monique Angelyn and her husband, Richard Bett, grace the December cover talking all things music, parenting and their multicultural love story. The two reminisce on their five years in marriage and set the record straight on Buganda women stereotypes.
Featured Photo: The Star