Webuye teacher sets himself ablaze after interdiction over alleged defilement
A primary school teacher from Webuye East constituency has set himself ablaze after he received an interdiction letter from his employer over defilement allegations. The Magemo primary school teacher arrived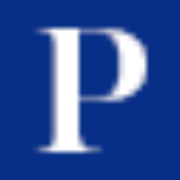 A primary school teacher from Webuye East constituency has set himself ablaze after he received an interdiction letter from his employer over defilement allegations.
The Magemo primary school teacher arrived at the school early Friday morning and locked himself in the headteacher's room where he doused himself in petrol before striking a match forcing other teachers in  the room to escape through the window.
SEE ALSO: Former Moi Girls student found guilty of manslaughter
The teacher had received a termination letter after he was accused of impregnating one of the pupils in the school. Speaking following the incident, Mihuu ward MCA Violet Makhanu called for legal action to be taken against the teacher.
Webuye East Assistant County Commissioner Peter Yego has since confirmed that the teacher will be arraigned in court once he recovers to be charged with defilement, attempted murder and suicide as well as the destruction of property.
The teacher is currently receiving treatment at Lifecare hospital in Bungoma.
End the year in style with the December issue of Parents Magazine
Radio presenter and actor Monique Angelyn and her husband, Richard Bett, grace the December cover talking all things music, parenting and their multicultural love story. The two reminisce on their five years in marriage and set the record straight on Buganda women stereotypes.