Help! What do you do when your teenager falls pregnant?
By Waturi Nguyo At the height of the Covid-19 crisis in 2020, the Kenya media was awash with reports of alarmingly high teenage pregnancy cases, much to the chagrin of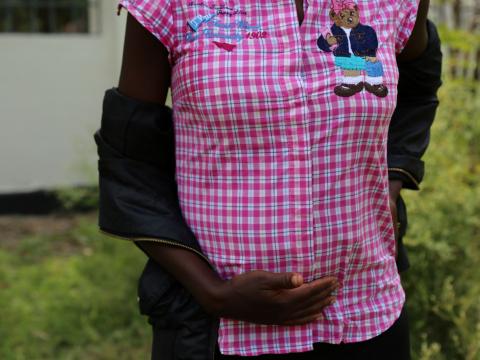 By Waturi Nguyo
At the height of the Covid-19 crisis in 2020, the Kenya media was awash with reports of alarmingly high teenage pregnancy cases, much to the chagrin of parents. Statistics show that in Nairobi alone 11, 795 cases of teenage pregnancies were reported between January and May 2020. The number only accounts for cases reported to health facilities. The implication, therefore, is that the number could be higher. Teenage pregnancy is becoming a harsh reality of our times. This reality then begs the question; how do you deal with a pregnant teen as a parent?
Keep your anger in check
As a parent you probably have high hopes for your children. Finding out that your teenager is pregnant can be devastating news, not only because we imagine that their future is doomed, but also because of the health risks involved. Research has shown that teenagers have a high risk of dying from pregnancy-related complications, compared to older women. It is therefore understandable when your emotions run amok. At such a time it is very easy to start displaying some of the traits of toxic parenting. Nevertheless, your child is also going through a new experience and they need you the most. The best thing to do is to keep your emotions out of the way and be there for your daughter.
Image courtesy: Plan International
Find someone to talk to
While it is necessary to keep your emotions in check, it is equally important to process your reaction towards the pregnancy and the ensuing feelings. The only way you can be a supportive parent to your child is if you are in a state of mental well-being. Therefore, find someone to talk to about the situation and how it makes you feel; this could be a friend, your religious leader or even a counsellor.
DON'T MISS: Must-haves for your maternity bag
Support your child
A pregnant person needs a lot of care and support and more so when the woman in question is a teenager. Ensure you provide emotional and psychological support for your child. In cases where the child may be mentally disturbed; for instance, when a pregnancy is as a result of rape, seek the help of a professional. Moreover, support the child financially and ensure that they get the right nutrition during pregnancy. Another way of supporting your child is to ensure that they are enrolled for prenatal care and that they religiously attend all their appointments.
Talk to your other children about sex
One of the most cited reasons for teenage pregnancies is the lack of sex education. Unfortunately, most parents shy away from having the sex talk with their kids often claiming to wait for the right time that never seems to come. There isn't a right time to talk address this much-dreaded topic. In fact, there are many perfect times that you can talk to your child about sex. Just pick one and empower your child.
Chart a way forward for after the pregnancy
Pregnancy does not mean that your child's life is over. It is important to keep reminding them that the pregnancy has only delayed their dreams not stopped them altogether. Make a plan to help your child get back to school and keep encouraging them not to lose sight of their dreams.
The most hilarious answers to pregnancy questions
When expecting a baby, most parents-to-be have millions of questions. Just whenwe thought we have heard all the answers and have all the data, this OB-GYNposts this pregnancy Q&A on the door and it is the most hilarious thing you willhave read in a long time. We love an OB-GYN who diffuses all…
Encourage the involvement of the father
A child brought up by a single parent is more often thrust into a myriad of psychological issues that may alter the course of their adult life. The role of a father in a child's life, for example, cannot be emphasized enough. Most girls who grow without a father figure either develop self-esteem issues or have trouble in their relationships; sometimes it is both. It is the role of the parent to encourage their daughter, where possible, to embrace and involve the father of the child in bringing up the child.
The responsibility does not rest on the parents of the girl alone, parents of a teenage boy with a baby on the way should teach him how to be responsible, and tell him what he should expect, what is expected of him and most importantly, encourage them to be part of their child's life.
Reactions to expect from people when you are pregnant
During pregnancy in the last two trimesters, a woman's body will undergo veryconspicuous body changes. People will start treating you differently becauseyou're no longer a simpleton, you're an expectant mother. Medium The social change and treatment is one of the things most first time mothers a…
Final Thoughts
Approximately 317,000 abortions occur in Kenya every year.  Half of these abortions occur in women aged between 14 and 24. Sadly, 2600 lives are lost every year due to complications related to abortion. How you receive the news of your child's pregnancy could be the only thing that keeps your child from a filthy operating table in a backstreet clinic trying to procure an abortion. While news of a teenage pregnancy can be distressful, once you taking it in stride reduces the magnitude of the problem.
Featured image: World Vision International