Man charged for letting minor drive
Ayub Kinyanjui Muigai, the father of a minor whose video driving went viral over the weekend, has been fined with a bond of 20,000 Kenyan shillings or three-month jail term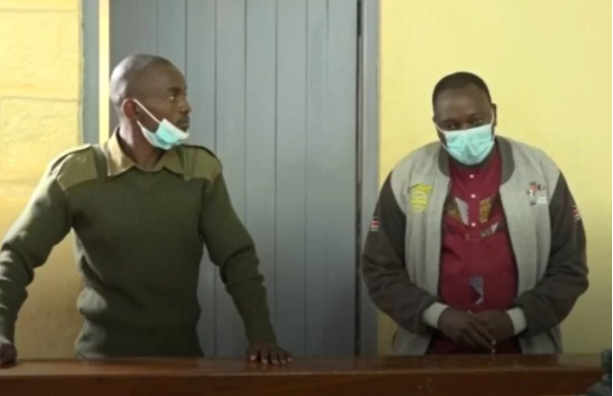 Ayub Kinyanjui Muigai, the father of a minor whose video driving went viral over the weekend, has been fined with a bond of 20,000 Kenyan shillings or three-month jail term after his arraignment at Kandara Law Courts on Tuesday, June 15, 2021.
In the video, the 7-year-old boy is seen driving a Toyota Prado TX around Kirwara shopping center and at some point, next to moving traffic. According to the Kenyan law, no person who owns or who has charge of a motor vehicle of any class should cause or permit any person to drive such a motor vehicle unless such a person is the holder of a valid driving license or a valid provisional license endorsed in respect of that class of motor vehicle.
Pictures of the seven year old driving around Kirwara shopping center. Source; TV47
The video received mixed reactions from the public with majority disapproving the act when the minor confirmed that he drives the car and went on to show it by cruising around the area.
Unbelievable !!!!! 7 Yrs old boy driving a prado Tx
Kinyanjui was arrested by Kirwara police on Monday, June 14 in Gatanga constituency after public outcry. He pleaded guilty to knowingly allowing his son drive his car.
FEATURED IMAGE: TV47
The exciting June issue of Parents magazine is here!
In this exciting issue, we catch up with TV and radio host Anthony Ndiema and his wife Nenoh Ndiema as they get up close and candid on their marriage and their parenting journey. The two open up on their bumpy start to finally finding stability in a way that you don't want to miss! Elsewhere, we go …