Menstrual health management is key to girls' education
Ivy Kimani, Brand Director for Always KenyaIn 2019, The Government of Kenya officially launched the Menstrual Hygiene Management Policy that is set to run to 2030. This policy sets out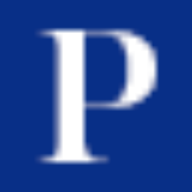 Ivy Kimani, Brand Director for Always Kenya
In 2019, The Government of Kenya officially launched the Menstrual Hygiene Management Policy that is set to run to 2030. This policy sets out to redirect the government's efforts towards achieving the Kenya Vision 2030 as well as its collective global sustainable development agenda. The policy was an outcome of a situational analysis that revealed gaps in knowledge about menstruation, compounded taboos, stigma surrounding the normal biological process of menstruation.
To date, the conversation on menstrual health is still considered a taboo in the conservative Africa space. For a long time, the discourse around the same has been done in undertones, unfortunately to the detriment of many girls and women. As the world celebrates the Menstrual Health Hygiene day, the situation in most parts of Africa and closer home in Kenya still tells a sad narrative – one of women and girls living in seclusion and missing school because of menstruation.
Despite a lot of interventions and policies being made to try and mitigate the situation, the biggest challenge still remains normalizing the narrative on menstruation. The Menstrual Hygiene Management day, therefore, provides a platform to highlight the importance of good menstrual hygiene management and initiate bold conversations about menstrual health so as to avert stigma and discrimination that are associated with menstruation.
Tough times ahead as Yatani's budget projects strife
On top of the costly life under the pandemic, Kenyans are to expect even tougher times ahead as the recently allocated treasury budget spells hardship
According to a research by Kenya's Ministry of Education, girls lose on average four school days every month, which translates to two weeks of learning each term. Over four years of high school, they lose on average 165 learning days.
The private sector is effectively initiating programs to help bridge this gap and to normalize the conversation around this topic. A good example is the Always Keeping Girls in School (AKGIS) program.
The 'Always Keeping Girls in School' programme was launched to empower girls with essential puberty education, and to reduce stigma and build up confidence in young girls. Started in 2006, the program has so far distributed over 8.7 million pads to over 200,000 girls in Uganda, Kenya, Nigeria and South Africa. This ensures that girls don't have to miss school and they can be confident about themselves and their futures. For more vulnerable girls, the programme provides an annual supply of pads, supported with a tailored 12 module programme to suit their needs. This curriculum includes life skills, financial management skill – in addition to puberty education. This year the Always brand, which is a part of Procter & Gamble, has pledged to donate a further 1 million pads to needy communities in 2021.
In an effort to end period stigma, the programme has now evolved to include young boys in the education sessions, empowering them to become part of the change in normalizing the conversation around periods and become supportive of the Menstrual Hygiene management needs of women and girls within households, communities, and schools. This is also an essential part of 'breaking the silence' and allowing boys to become allies to women in their communities.
1 million pads to end period poverty by Always and local NGO
One out of two girls in Kenya drops out of school due to lack of period products, a situation that has been made worse by the Covid-19 pandemic which has further aggravated poverty. Always Keeping Girls in School seeks to alleviate this situation.
We have seen more private as well as self-driven initiatives come up to drive conversations around menstrual health. Sister Speaks Global, a woman-centered organization often holds events that offer women a safe space to get empowered and participate in championing conversations on issues that affect them. The group started a foundation dubbed Heels4Pads where they use high heels as their core fundraising tool with the aim of circling back confidence and restoring dignity to girls and women in impoverished backgrounds by ensuring they have access to safe menstrual management products and education.
Both the government and private sector interventions are critical in positively impacting menstrual health management. They further provide a perfect ground for more public-private partnerships that will aid assuage the situation. This, therefore, calls on every stakeholder to come on board and work towards ensuring that we engage in thought-provoking dialogues so that we can reduce the stigma and suffering that come with menstruation.
Days like Menstrual Health Hygiene day and commemorate days advancing Women's issues, should make us reflect on the progress that has been made and strengthening efforts to continuously champion women's rights in Kenya. It is every individual's role to help fight stigma and poverty associated with MHM. One can support organizations already doing this work or take up the challenge to help disadvantaged girls by supporting them directly.
The exciting June issue of Parents magazine is here!
In this exciting issue, we catch up with TV and radio host Anthony Ndiema and his wife Nenoh Ndiema as they get up close and candid on their marriage and their parenting journey. The two open up on their bumpy start to finally finding stability in a way that you don't want to miss! Elsewhere, we go …
Click to get your digital copy of Parents Magazine