No planned strike over fuel prices hike, says Kimutai
Matatu owners association chairperson Simon Kimutai has urged matatu operators to disregard a widely circulated notice on social media urging operators in the transport industry to hold a strike on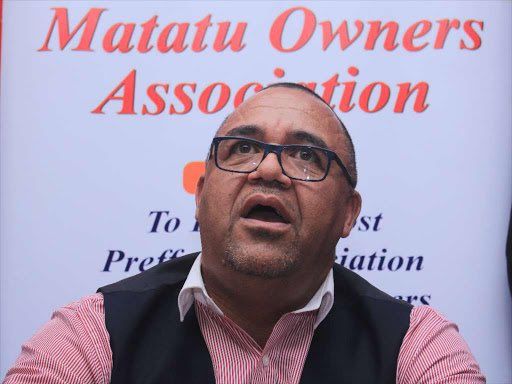 Matatu owners association chairperson Simon Kimutai has urged matatu operators to disregard a widely circulated notice on social media urging operators in the transport industry to hold a strike on Thursday 16, 2021 to protest the recent hike in fuel prices.
According to the Nation, Kimutai urged operators to continue  with their work, adding that there was no planned strike.
However, Kimutai's message was not well received by Kenyans on social media as some criticised him, while some called for a nationwide protest to force the government to lower the prices of fuel.
Today we stand together! No politician by our side! No political party! No tribe! Today we stand as one! The message is also one! TUMECHOKA! Oh how i pray that this spirit will NOT depart from US! Peoples Party; Kutenda, Kesi Baadaye #12NoonWeStop pic.twitter.com/DkGYJfDYkx
— ALEX MWAKIDEU (@Alex_Mwakideu) September 16, 2021
In Migori, matatu and boda boda operators blocked transport as they protested the rise of fuel prices.
It has begun. Migori Town is at a standstill following abnormal increase of #FuelPrices . Join us in protest. Stop posting silly messages like "nothing will happen" or "Kenyans can't do anything". Be part of the solution. #12NoonWeStop pic.twitter.com/jxG7MpofHk
— Cyprian, Is Nyakundi (@CisNyakundi) September 16, 2021
The Energy and Petroleum Regulatory Petroleum Authority (EPRA) announced new oil prices on Tuesday in its monthly review.
In the new prices expected to take effect from October 14, 2021, Super petrol will retail at Kshs. 134.72 per Litre up by Ksh 7.58 while diesel will retail at  Kshs. 115.60 per Litre up by Ksh 7.94. Kerosene had the biggest spike and will retail at Kshs.110.82  per Litre an increase of Ksh 12.97 in Nairobi.
This September, Parents magazine brings you an exciting new issue!
We catch up with Ben Kitili and his wife, Amina Mude as they tell us about their love story and interreligious marriage; as you get to know how they are navigating the intersection of social media and the limelight in a candid account.
Faetured Image: K24 TV (twitter)