The babymoon and why you should plan one
Over the weekend, DJ Mo treated his expectant wife, Size 8 to a surprise baby moon.  In a video posted on their YouTube channel, the couple let their fans in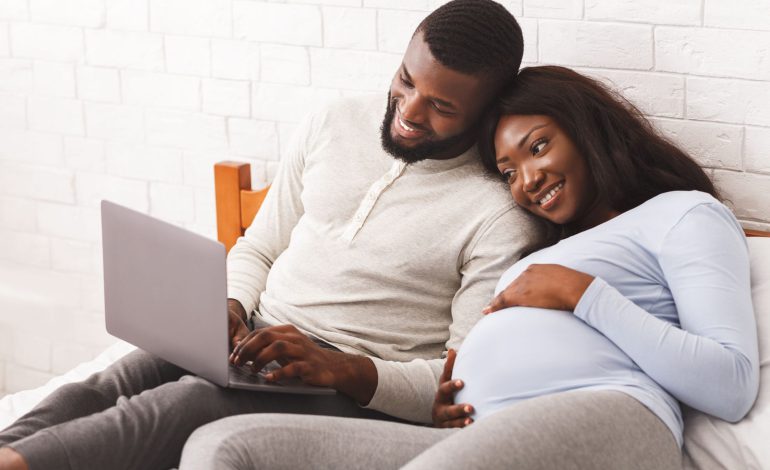 Over the weekend, DJ Mo treated his expectant wife, Size 8 to a surprise baby moon.  In a video posted on their YouTube channel, the couple let their fans in on the trip and Size 8 couldn't have been any happier even though she admitted that the baby moon idea was new to her. In fact, she can be heard asking her husband what a babymoon is and he explains that it's a holiday for the baby.
While babymoons are a popular event in the west, they are yet to gain momentum in Africa. A babymoon is similar to a honeymoon and is a trip that you take to have some fun and adventure before your little one lands. So, why would anyone want to go on a babymoon?
Adventure
Pregnancy is not always easy. A babymoon allows you to reconnect with your adventurous side even as you wait for your baby to arrive. It also gives you some space, away from the hustle of daily life, to have some quiet time and relax.
Plan
If you have other children that you are taking care of, it may be hard to divide your attention between them and the pregnancy.  Leaving them under the care of a person you trust and going for a babymoon gives you time to focus on the baby that is on the way and to make plans for them.
SEE ALSO: Want to make your baby kick?
Spend quality time with your partner
Once the new baby arrives, all attention shifts to them. As a result, you may not spend as much time with your partner as you would want to. The babymoon gives you some time to connect and spend some time enjoying each other's attention before the baby lands.
Image| Pregnancy magazine
Be there for each other
Sometimes, people forget that the father of the baby is also trying to navigate the new stage in their life. The babymoon offers a good chance for dads to speak their hearts out and express their feelings which allows both parents to be on the same page.
A break from the rest of the world
When you are pregnant, you become the centre of attention. Sometimes, it is well-meaning but it can get overwhelming. A babymoon gives you some time off from the attention and overwhelming advice that may not always be helpful.
The babymoon also allows you to decide what you want to do and how you want to do it.
Reactions to expect from people when you are pregnant
During pregnancy in the last two trimesters, a woman's body will undergo veryconspicuous body changes. People will start treating you differently becauseyou're no longer a simpleton, you're an expectant mother. Medium The social change and treatment is one of the things most first time mothers a…
Create memories
Whether you are a first-time mom or a repeat mom, every pregnancy is unique. Therefore, try to create memories in every possible opportunity. A babymoon allows you to create some amazing memories.
If you are lucky and you get a chance to travel outside your normal surroundings, you can find yourself in some picturesque sites that would make for some amazing amateur maternity photoshoot- just you and your spouse.
Image| Masterlife
When is it safe to go?
Pregnancy varies from one person to another. Some women have relatively easy pregnancies and are active up to the third trimester. For others, even the first trimester is a nightmare. As a result, there is no rule book to follow when deciding the timing.
Nevertheless, it is best to go for your babymoon when you are feeling strong, energetic and in a good mood. If you still feel strong enough to handle some adventure in your third trimester, then go for it.
Remember…
The babymoon does not have to be extravagant. In fact, you should try as much as possible to spend less. If you are on a tight budget and cannot afford to travel, you can have someone watch your kids and have the house to the two of you or you can spend a night in a nice hotel room.
The most important thing is to have some time off to relax and reconnect with your partner before the baby is born.
This September, Parents magazine brings you an exciting new issue!
We catch up with Ben Kitili and his wife, Amina Mude as they tell us about their love story and interreligious marriage; as you get to know how they are navigating the intersection of social media and the limelight in a candid account.