Juliana Whonge elected new IEBC Vice-Chairperson
Juliana Whonge Cherera  is the new vice-chairperson for the Independent Electoral and Boundaries Commission(IEBC). In a statement on Wednesday, IEBC Chairperson, Wafula Chebukati said Cherera was unanimously elected to the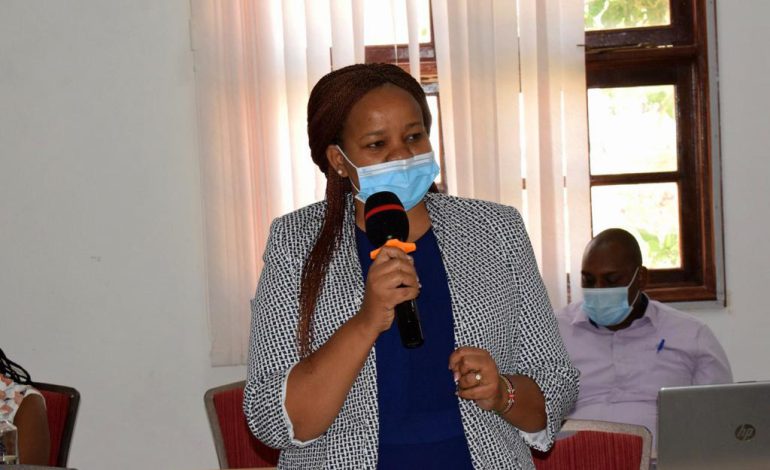 Juliana Whonge Cherera  is the new vice-chairperson for the Independent Electoral and Boundaries Commission(IEBC). In a statement on Wednesday, IEBC Chairperson, Wafula Chebukati said Cherera was unanimously elected to the post on Tuesday 14, September 2021 in a plenary meeting.
"The commission is pleased to announce to members of the public and stakeholders that Commissioner Juliana Whonge Cherera, was unanimously elected as Vice-Chairperson of the Commission in a plenary meeting held at the commission Boardroom on Tuesday. The Commission takes this opportunity to congratulate Cherera on her appointment," The statement said.
Image/ Twitter
Cherera was among the four new commissioners appointed to the electoral body by President Uhuru Kenyatta after they were approved by parliament.
Before her appointment to the electoral body, Cherera was Chief Officer in the office of the Governor in Mombasa County.
Rose Okeno becomes first female bishop of the Anglican Church of Kenya
The Right Rev Rose Okeno will be in charge of the Butere diocese replacing Bishop Timothy Wambunya, who resigned last year following health concerns.
The post has been vacant since April 2018 after Consolata Nkatha, the Vice-Chairperson at the time, tendered her resignation documents alongside commissioners Roselyn Akombe, Paul Kurgat and Margaret Mwachanya.
IEBC has assured Kenyans of its commitment towards conducting a free, fair and credible elections in the upcoming 2022 general election.
"The Commission would like to assure all stakeholders and the public in general of its commitment to delivering free, fair and credible 2022 General Elections that meets the democratic aspirations of the people of Kenya," said Chebukati.
This September, Parents magazine brings you an exciting new issue!
We catch up with Ben Kitili and his wife, Amina Mude as they tell us about their love story and interreligious marriage; as you get to know how they are navigating the intersection of social media and the limelight in a candid account.
Featured Image: Citizen TV