One woman's quest to change the cancer narrative
When Muthoni Mate, 39, walked into her doctor's office for her annual routine check-up, nothing could have prepared her for a cancer diagnosis. As she narrates to Waturi Nguyo, her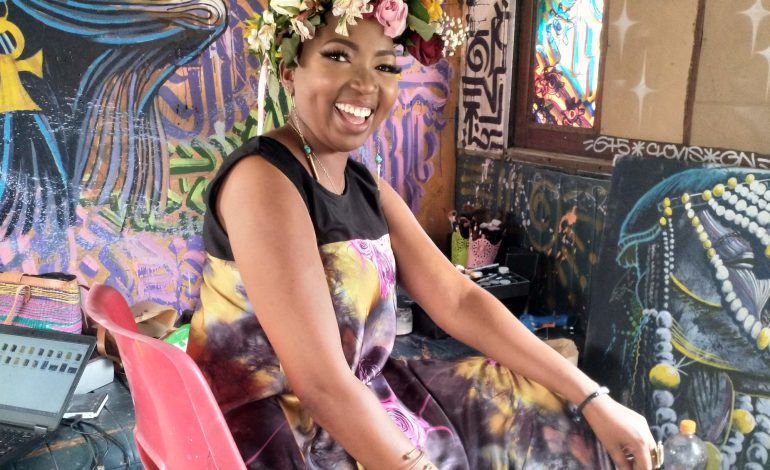 When Muthoni Mate, 39, walked into her doctor's office for her annual routine check-up, nothing could have prepared her for a cancer diagnosis. As she narrates to Waturi Nguyo, her treatment journey exposed her to challenges faced by people living with cancer and prompted her to do something about it.
When I meet Muthoni Mate over a cup of coffee, she is nothing like I expected from our conversations over the phone. She is more laid-back and friendly, and it does not take long before we are laughing in between sips of coffee and our conversation- just like old friends. I am even more shocked when she tells me she is 39 years old. From where I am sitting, she does not look a day over 27.
Muthoni was born and raised in Nyeri in a family of five girls. Her parents, she says, raised them to be strong, independent, opinionated and to be logical and approach things head-on. These qualities have been instrumental in her career journey, which began with a voluntary position at the Kenyatta National Hospital. Over the years, she has grown and is now the Director of research at a private NGO. She is also the founder of the Kenya Cancer Café, a forum that helps people living with Cancer come to terms with their diagnosis and learn how to live with the disease.
It is the latter that I am interested in, especially because the Cancer Cafe was born out of her experience with breast cancer.
When I ask Muthoni to share her journey with me, she quickly says that she hates that question. I cringe and laugh nervously before I finally muster the courage to ask her why. Her answer is simple;
"It's equivalent to cutting your finger and every time you try to heal, someone comes and rips the bandage off."
If not for her warm smile and occasional laughter that tell me she is not offended by my request, I almost think that the interview is over. She is, nevertheless, more than willing to take me through her journey.
Muthoni's cancer diagnosis came in 2016 during her annual full body check-up. Previous years' check-ups had always shown that her health was okay. She thus had no reason to expect different results. It was, therefore, a shocker when results revealed that she had a lump in her breast.
She still remembers the words of her doctor, "Muthoni, this wasn't here last time. Are you sure you are okay?" He then gave her an oncology card without saying much. Though the doctor did not say much, Muthoni's training as a microbiologist meant she was around healthcare professionals of all types all the time. She was, thus, more than aware of what the card meant and she demanded for answers from the doctor. The doctor revealed that he had found a lump in her breast during the check-up but assured her that there was nothing to worry about until further tests were conducted.
The lump turned out malignant and the diagnosis was early-stage breast cancer. "I was numb, I was shocked, I did not even know who to tell," says Muthoni of her reaction.
Though shocked, she approached the situation head-on, like her parents had taught her. The first step was to travel home and inform her family of the diagnosis. The news of her diagnosis was not easy on her family especially because no one in their family has a history of cancer. This was soon replaced by action which involved seeking second opinions. When several tests returned the same results, the family realised that it was time Muthoni started treatment.
Muthoni's background in science and her networks in healthcare made it easy for her to find the right information and she started treatment that involved surgery, 7 rounds of chemotherapy and radiotherapy, a process that lasted 11 months.
Muthoni catching a breath during a walk with friends. Image|| Courtesy
Her journey opened her to the challenges faced by cancer patients in Kenya, chief among them being the lack of credible information. She, also, learnt that cancers come in many different types, and each is unique to the person in terms of disease and the body reacts to medication. This is what led to the birth of Cancer Café, a forum where people living with cancer and their loved ones meet credible health care providers to share their experiences and to get crucial information on Cancer prevention and/or management.
Muthoni after achieving remission. Image|| Courtesy
"The focus of the group is anyone – family or friend- who goes through the trauma of diagnosis to help them be okay about not being okay. We started with about 10-15 people in the year 2017. We would meet doctors over a cup of tea/coffee and just share our journey and encourage each other, hence the name cafe."
The network of doctors she enlisted was the team that had taken care of her through her cancer journey and slowly built the network to include other health care providers covering other cancers and treatments.
Scenes from the 2018 Cancer Café: Image|| https://www.cancer-cafe.org
By 2020, the cafe had grown to a membership of over 100 people. The cancer café mainly focuses on prevention and re-integration of persons living with cancer back into society after active treatment is complete. The Cafe's programmes include mental wellness, reproductive health, childhood cancers, physical fitness during cancer, and a nutrition program focusing on understanding nutrition and healthy meal preparation using what is readily available and affordable for the entire family and not just the person who is unwell.
Society re-integration is through an empowerment programme where women learn how to make affordable breast prostheses made from wool. They then use these and sell the surplus with money being used to buy raw materials and to fend for their families. The team also makes tote bags and school bags for sale. The cancer café also provides silicon breast prosthesis and other complimentary items that help ease the side effects of treatment.
Before Covid, the Cafe relied on donations, however, these went down significantly, prompting the members to find creative ways to fund themselves.  The result was a program based on the SME model where members have small income-generating projects like chicken rearing. Money from these projects is used to support families, and the surplus is saved in a Chama. Recently, the group successfully applied for a grant from the County government of Nyeri with funds received being used to purchase sewing machines.
Though running the Cancer Cafe has been demanding for Muthoni, the gratitude and pride in her voice are hard to miss.
"When we started the group, most of the women had undergone mastectomies and were undergoing an identity crisis."
However, through the meetings, Muthoni encouraged them to share their experiences, learn new skills and make marketable products. Over time, the ladies have moved from being timid to people who are not afraid to let the world know that they are living with cancer and that they are not dependent on anyone.
"I now go to these meetings, and I sit. They are the ones running the show now," says Muthoni
A make-up session at the Cancer Café. Image|| https://www.cancer-cafe.org
Though the Cancer Café mainly targets women in the grassroots "whose kids might starve if they don't work," her vision for the Café is broader as she desires to see the forum leading when it comes to the prevention of cancer.
"We will decrease this cancer scourge only if we close the tap on new cases even as we mop up the spilt water that is those already afflicted".  For Muthoni prevention means engaging at community level and getting people to know that they can reduce the risk factors of cancer in very simple ways.
She also desires to see people become proactive in the fight against Cancer and not just in October. She alludes to the fact that there is hardly any updated and detailed data on Cancer in Kenya and expresses hope that there can be such data in future to support decision and policy making on Cancer.
The last area of focus is reintegrating people living with cancer back into society and curbing the stigma faced by cancer patients.
Having walked the journey, her major pet peeve is that society brands people living with cancer as survivors. "I hate being called a survivor because it means that anyone that died lost the fight or did not fight enough. I am simply a person living with cancer." She says as she cheekily mentions that no one ever hears of malaria survivors or typhoid survivors. Even as she celebrates life, her gratitude to her family and friends who stood by her side during and after treatment is clear.
https://www.facebook.com/cancercafe254/
This October, Parents magazine brings you an exciting new issue that's all about your health!
We talk to Professor Lukoye Atwoli and his wife, Maureen, as they tell us about their love, family and trying moments, including a cancer diagnosis. They also reveal their plans on addressing mental health-related issues in an enlightening read. Also read about Sharon King'ori who unknowingly shelte…