Masten Wanjala dies at the hands of irate mob in Bungoma
Confessed killer Masten Wanjala has been lynched by an irate mob in Bungoma, days after he escaped from Jogoo road police station where he was being held. Following, the news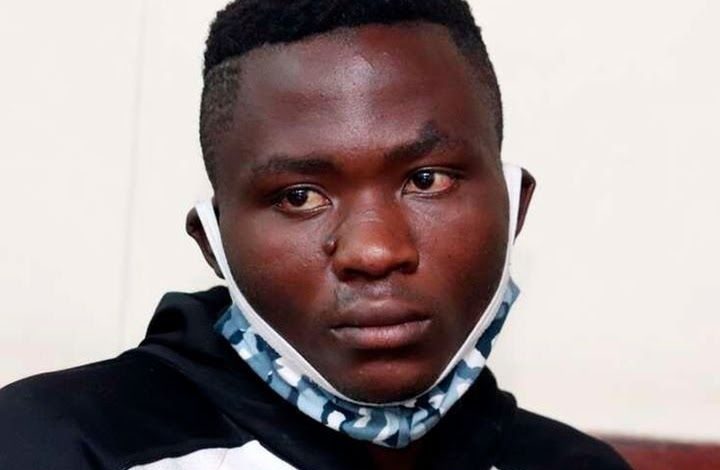 Confessed killer Masten Wanjala has been lynched by an irate mob in Bungoma, days after he escaped from Jogoo road police station where he was being held. Following, the news of his death on Friday morning, social media was on a frenzy as users expressed different reactions.
Masten Wanjala escaped from police custody, had time to book a climax coaches at country bus, travelled 380km with fellow passengers to Bungoma. This can't add up pic.twitter.com/1HjojFQYmH
— NAIRØBI Gunner 🇰🇪🇰🇪🇰🇪 (@keyahmark) October 15, 2021
So mob justice is the best justice in this country? Yes it's true,that Masten Wanjala was a murderer but he deserves a second chance to live and change his behaviour. I'm not defending him but he deserved a second chance to repent and change…
Masten Wanjala Jogoo Road pic.twitter.com/d6sJ82dTsp
— MPJ254™ (@MuangePJunior) October 15, 2021
The 20-year old's death comes a day after his father expressed his shock on learning that his son had disappeared from the police cell and insisted that he had no desire to meet him.
ALSO READ: New details emerge on suspected serial killer's jail break
Wanjala escaped from his holding cell on Wednesday night under mysterious circumstances.  According to Bungoma County Police Commander Musyoki Mutungi, Wanjala arrived at his parents' home on Thursday night but villagers spotted him and flushed him out in the early hours of Friday morning when they beat him to death.  
Three police officers had already been arrested on suspicion of aiding Wanjala's escape. At the time of publication, the officers have since been released on a cash bail of ksh 100,000 each.
Wanjala came into the limelight in July this year after he confessed to killing 13 children.
This October, Parents magazine brings you an exciting new issue that's all about your health!
We talk to Professor Lukoye Atwoli and his wife, Maureen, as they tell us about their love, family and trying moments, including a cancer diagnosis. They also reveal their plans on addressing mental health-related issues in an enlightening read. Also read about Sharon King'ori who unknowingly shelte…
Featured Image: Nation Media