Sudan's Prime Minister under house arrest
Sudan's Prime Minister Abdallah Hamdok is under house arrest as reported by local news network Al Hadath Tv. According to the network, Hamdok was put under house arrest on Monday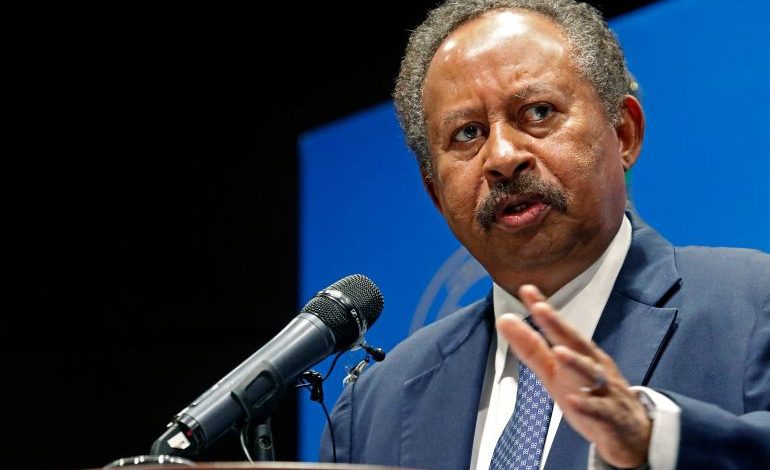 Sudan's Prime Minister Abdallah Hamdok is under house arrest as reported by local news network Al Hadath Tv. According to the network, Hamdok was put under house arrest on Monday morning by an unidentified military force after they invaded his home.
Sudan is led by a military-civilian shared power, a transitional government that took over after the fall of president Bashir. As of now, demonstrators have blocked the roads of the country's capital protesting the arrests.
abcnews.com
READ ALSO: Eswatini King orders school shutdown amid pro-democracy protests
The PM's house arrest comes shortly after his media advisor, a civilian member of the ruling sovereign council and  four cabinet ministers were arrested by the unidentified military personnel. In late September, there was a failed coup attempt that had been carried out by both military officers and civilians who are said to be linked to the regime of imprisoned president Omar Bashir.
No comment has been provided by the government or the military on the developing story.
This October, Parents magazine brings you an exciting new issue that's all about your health!
We talk to Professor Lukoye Atwoli and his wife, Maureen, as they tell us about their love, family and trying moments, including a cancer diagnosis. They also reveal their plans on addressing mental health-related issues in an enlightening read. Also read about Sharon King'ori who unknowingly shelte…
Featured Image: Aljazeera.com