5 Tips to help you find the right pair of jeans
When going out to shop for a new pair of jeans, choosing a pair of jeans could be a bit of a headache. The one size fits all policy is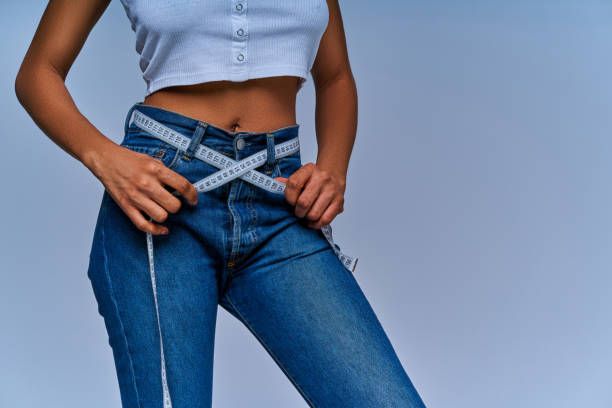 When going out to shop for a new pair of jeans, choosing a pair of jeans could be a bit of a headache. The one size fits all policy is bound to fail you as various factors come into play.
Fortunately, it is not impossible to find a perfectly fitting pair of jeans for both men and women using the following five tips.
Pick the right fit
A pair of jeans that is too tight or too loose will bother you. You should purchase the right fit that will make you feel confident and comfortable. When you buy a bigger pair, it could make your waist and lower body look bigger. On the other hand, a smaller pair of denim trousers will make you look unattractive as it will squeeze on your stomach and waist.
The trick is to make sure that you fit and fit again before leaving the store. Also ensure that you have some time to avoid fitting in a hurry.
Image courtesy: iStock
Choose according to your body type and shape
It is vital to know your body type and shape as the jeans will either be flattering or not. This is because every body type has its own fit. A pair that looks good on an hour glass figure might not be flattering on a straight-bodied person. Take time to know your body type and the type of jeans that will accentuate your features.
Consider the occasion
When purchasing a pair of jeans, consider when and why you want to wear your jeans. Whether it is for official wear or for a social event, choose the right color and style. The fabric used to make the pair should also be put into consideration as some materials and styles are not appropriate for some occasions.
Invest in quality pieces
Jeans have been in style for years. When buying a pair, the quality of your jeans should be long lasting. This will be determined by the type of fabric. You should buy a pair that is smooth and nonrestrictive. When you invest in good quality jeans, you will wear them for a longer time and get value for your money.
3 main types of jeans for men
Jeans are a basic component of any man's wardrobe. A good pair of jeans goes along way. They ensure you are properly dressed and last a long time, meaningthey are efficient as a clothing item. Shopping for jeans however, can be quitethe task if you do not have appropriate knowledge of what types …
In a nutshell…
When shopping for a pair of jeans, get one that will make you confident. You can wear jeans almost every day and it can get paired with any clothing and according to the occasion.
Parents magazine presents an exciting April issue!
Philanthropist Ndung'u Nyoro and his wife Njeri grace the cover as he speaks on his journey into online fundraising and setting up the Watoto Wasome initiative, as Njeri shares her crucial role in this dynamic.