7 myths about wet dreams
A wet dream is also known medically as a nocturnal emission; nocturnal for night and emission for sexual discharge. Wet dreams are when you orgasm involuntarily while you are sleeping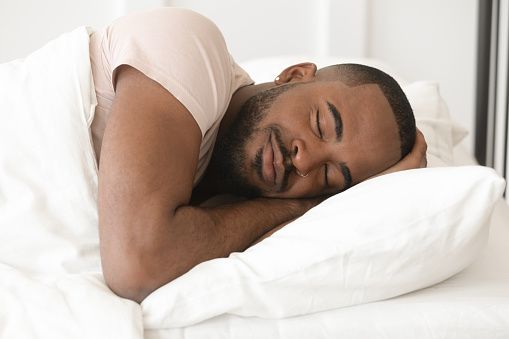 A wet dream is also known medically as a nocturnal emission; nocturnal for night and emission for sexual discharge.
Wet dreams are when you orgasm involuntarily while you are sleeping because of a dream, which may or may not be erotic.
Sexual arousal happens during REM sleep (you experience more dreaming and bodily movement) when the blood flow in the pelvic region gets boosted. This occurs without any manual stimulation.
There are many myths about wet dreams, which can make them confusing or cause anxiety if you do not know what to expect.
Wet dreams reduce sperm count
Some people believe that wet dreams will reduce a man's sperm count. However, wet dreams are a way for the testicles to remove older sperm and help with the natural formation of new, healthy sperm in the body.
Only men have wet dreams
Many people associate wet dreams with men or, more specifically, adolescent boys, but women can also have wet dreams.
A female wet dream may result in awaking to orgasms as well as additional vaginal secretions from arousal.
Men may be more prone to wet dreams because they naturally produce several erections a night.
Wet dreams reduce your immunity
The myth that wet dreams can cause a person to have lower immunity to cold or infections has no basis.
Wet dreams can however help reduce excess sperm in the testicles, which is a healthy function for a male's reproductive system.
Wet dreams only happen during puberty
While wet dreams are most common during puberty due to hormonal changes, they can also happen during adulthood.
These dreams may also be more frequent during adolescence because younger boys may not frequently be masturbating or having sex, so the older sperm is released during sleep instead.
Wet dreams are a sign of illness
It is a myth that wet dreams are a result of an underlying illness or medical condition.
They are a normal occurrence and may be a sign of healthy sexual functioning.
Wet dreams will shrink your genitalia
Some people believe that wet dreams reduce the size of your penis. However, there is no scientific evidence for this.
There are no illnesses, conditions or natural occurrences that will cause the male reproductive organ to shrink.
Wet dreams are from erotic dream
Wet dreams are often associated with sexual or erotic dreams but this is not always the case.
Research has found that, on average 8% of dreams have some sexual content. In the same study, both men and women reported having an orgasm in about 4% of their erotic dreams.
A person can have a wet dream without dreaming about sexual activity and may become aroused due to stimulation from friction with the bedding or other factors.
How to cope
While there is no proven way to prevent wet dreams, there are some techniques that may reduce them. However, these methods do not guarantee any results.
Having sex more frequently, meditating or practicing relaxation techniques before bed and speaking to a psychologist or counselor about dreams may help.
Having wet dreams is not a sign that you are not having enough sex or that you are unhappy with your sexual partner.
ALSO READ: 17 ways to spice up your sex life
If you experience regular wet dreams in adulthood, you should be open and comfortable speaking with your partner about your experiences. This can reduce anxiety and any embarrassment you may feel.
Not everyone will experience a wet dream, but if you do, it is important to remember it is a normal, healthy part of life.
The edition that celebrates mothers!
Radio Citizen presenter Jeridah Andayi graces our May cover with her three children as we celebrate mothers all month long! Even with her busy schedule and the many hats that she wears, her role as a mother is the one she cherishes most.