Family of Buruburu Girls teacher demand more investigations into mysterious death
After the mysterious death of the Buruburu Girls High School teacher, Nelson Otsianda, at Gisimba Villas Hotel in Diani on November 13,  the victim's family is demanding more investigations to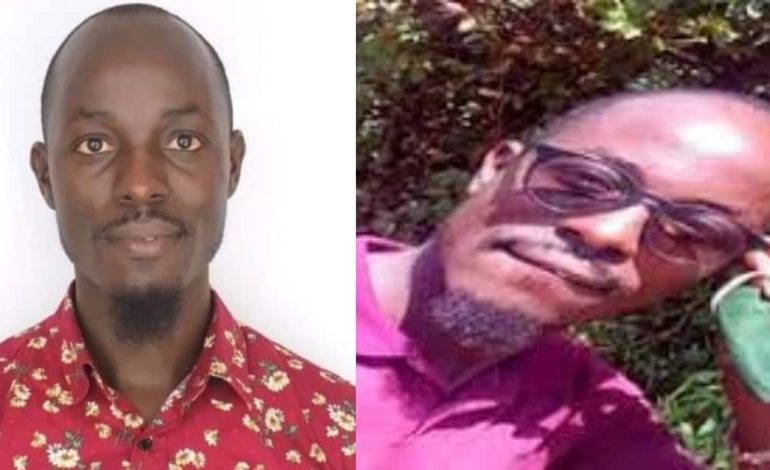 After the mysterious death of the Buruburu Girls High School teacher, Nelson Otsianda, at Gisimba Villas Hotel in Diani on November 13,  the victim's family is demanding more investigations to be done. This follows the family's rejection of the post-mortem results which established drowning as the cause of death as according to them, there was foul play involved.
However, Msambweni police boss Fanuel Nasio dismissed claims that the victim had been in a fight before ending up in the pool due to lack of soft tissue injuries on the body after the post-mortem done at Jocham Hospital on Wednesday, November 17.
Tragic death
33-year-old Otsianda had gone for a weekend of fun with four friends to the coast and died the same day he arrived after they were all seen partying together. CCTV footage from the villas showed the group of friends, including the victim, engaging in a confrontation a few minutes after 7 pm that evening.
2 Buruburu Girls High school students are to be arraigned over school fire
At least 59 students were injured and hospitalised in the incident which is one in a spate of school fires within the last month.
According to various media outlets, a source at the villa suspects that the victim, was killed elsewhere then thrown into the pool. The victim had been found unresponsive in the hotel's swimming pool and witnesses say blood stains and broken glass were found by the pool which raised suspicion..
"We found them trying to resuscitate Nelson. The owner of the hotel called police officers who took long to arrive, forcing the friends to hire a boda boda to ferry him to Diani Beach Hospital" a source said.
Three of the four friends to the victim who were at the hotel failed to record their statements with the police which further raised suspicions over Otsianda's death.
"I have talked to the investigators they are following that lead it is being alleged that he was beaten and then thrown to the swimming pool. So they are going to review that CCTV footage," Diani OCPD Fanuel Nasio said.
Opinion: Who is to blame for students' unrest?
It's so shocking for keyboard warriors to show their might on social media platforms and lay blame over the existence of boarding schools as the cause of students unrest in schools.
Questions were also raised as investigations were delayed by the police until Monday although they were at the scene.
The November issue of Parents Magazine celebrates single parents
Up-close and candid with Ghetto Classics founder Elizabeth Njoroge on music, navigating motherhood, and single parenting.Maria Muinde on finding healing after being accused of her husband's death and being a voice for widows..
Featured Image by https: www.tuko.co.ke