Sporting activities to resume in schools under MOH guidelines
Ministry of Education has agreed to have students back to the playing fields but under strict health and safety protocols. Speaking on Tuesday, basic education Principle Secretary Julius Jwan said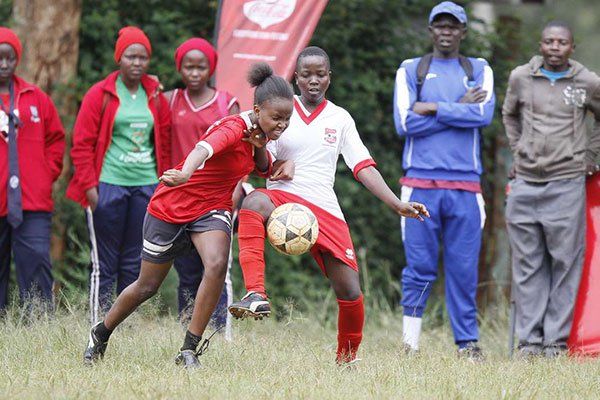 Ministry of Education has agreed to have students back to the playing fields but under strict health and safety protocols. Speaking on Tuesday, basic education Principle Secretary Julius Jwan said that the Ministry of Health had recommended that interschool sporting activities can gradually resume, with strict adherence to the current guidelines prepared by the ministry of health.
2 Buruburu Girls High school students are to be arraigned over school fire
At least 59 students were injured and hospitalised in the incident which is one in a spate of school fires within the last month.
According to the protocols released, the games to be played will have little or no instances of touching or holding each other. Celebrations will exclude handshakes and hugs. Students will wear face masks at all times when not playing and sporting equipment will be regularly sanitized. In addition to these requirements, body temperature checks will be done at the time of entry to the venue.
The measures were released after increased cases of student unrest most of which were accompanied by suspected cases of arson that saw property worth millions destroyed in school fires. A section of Kenyans has in recent days been calling on the government to allow extra-curricular activities back in schools to ease pressure from students.
The November issue of Parents Magazine celebrates single parents
Up-close and candid with Ghetto Classics founder Elizabeth Njoroge on music, navigating motherhood, and single parenting.Maria Muinde on finding healing after being accused of her husband's death and being a voice for widows..
Featured Image: Business Today Kenya