The WRC Koroga Festival is to be held in Naivasha
The Koroga festival will kick off from June 23rd to June 26th at Moi South Lake Road in Naivasha. This will be the 30th edition, now, in collaboration with the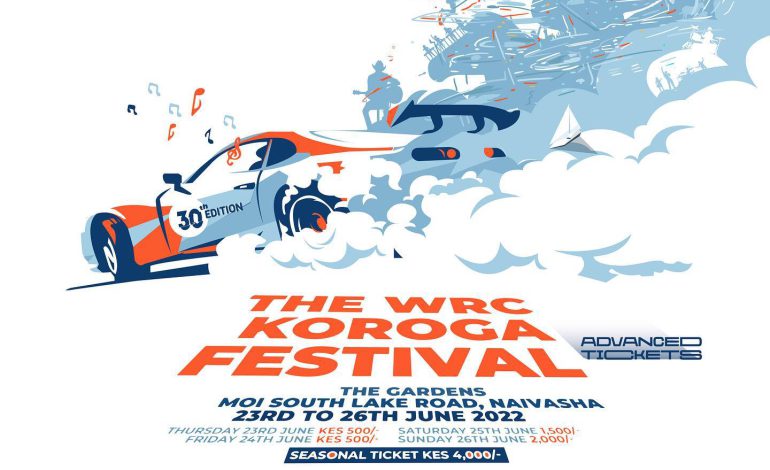 The Koroga festival will kick off from June 23rd to June 26th at Moi South Lake Road in Naivasha. This will be the 30th edition, now, in collaboration with the upcoming WRC rally set to run throughout the same dates.
The Koroga Festival Project Director Ms. Farida Idris, in a statement seen by The Sauce, acclaimed the partnership by expressing her happiness and pride to present the first-ever Safari Rally Koroga Festival which is a melting point of two brands with a rich African heritage.
"This four-day extravaganza will bring together artists from across the continent to celebrate everything African, from our food, fashion, our culture and our love for the Safari Rally," she added.
All about Ramsay Hunt Syndrome — the rare facial condition affecting Justin Bieber
Ramsay Hunt syndrome is a neurological condition caused by the varicella zoster virus, the same virus that causes chickenpox in children and shingles in adults.
The concert and open boutique market will be packed with food, fashion and African music from artists across the continent. This edition of The Koroga Festival will be the first recreational village where rally fans will experience the best from both events.
Koroga, from the Swahili word, "mix" reflects Kenya's talent diversity while attracting leading artists from around the world. Reggae musician Tarrus Riley, who will perform on Sunday, will be among other artists gracing the occasion. Others include Nviiri The Storyteller, Samidoh, Buruklyn Boyz and top Kenyan DJs.
Grab your tickets from Ticketsasa.
The edition that celebrates fathers!
Commentator extraordinaire, Hassan Mwana Wa Ali graces our cover with his wife and son in our June issue. He takes us through his 10-year journey in the media industry, marriage life and his heart's desire to mentor young people.