Monkeys abduct a nursing infant from her mother in Tanzania
By Martin Ronoh In a freaky incident on Saturday, residents of Mwamgongo village in Kigoma, northeastern Tanzania, were left in disbelief after a troop of monkeys kidnaps a nursing child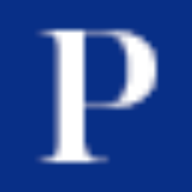 By Martin Ronoh
In a freaky incident on Saturday, residents of Mwamgongo village in Kigoma, northeastern Tanzania, were left in disbelief after a troop of monkeys kidnaps a nursing child from his mother. The primates snatched the one-month-old baby from his mother and tried to run away with him.
According to reports, the boy's mother, Shayima Said, was breastfeeding her child outside the house when the monkeys attacked and kidnapped him.
Mr. James Manyama, Kigoma Regional Police Commander, validated the news, saying that the helpless mother sought assistance from the locals when she became overwhelmed.
"She screamed for help and villagers rushed to her house to assist her in getting her child, known as Luhaiba Said, back from the troop of monkeys," Manyama said.
Elephant gives birth to twins in a rare occurrence in Aberdare
An elephant at the Aberdare National Park has given birth to twins in what KWS termed a rare occurrence.
The locals determined to use force to rescue the infant, who was in the custody of one of the monkeys. Unfortunately, even though the villagers were successful in scaring the monkeys away, it was too late because he had already been hurt in the head and neck. They were able to recover the wounded infant from the primates, but he died while undergoing care at a local hospital.
"He got injured on the head and the neck," said Manyama.
ALSO READ: Nakuru teen killed by stray police bullet
It's unclear what kind of monkey kidnapped the infant. Mwamgongo village, in western Tanzania, shares a border with Gombe National Park, a wildlife reserve renowned for its chimpanzee families.
"It should be noted that Mwamgongo village shares a border with Gombe National Park so incidents of animals invading villages are not uncommon," the Police Commander said.
The edition that celebrates fathers!
Commentator extraordinaire, Hassan Mwana Wa Ali graces our cover with his wife and son in our June issue. He takes us through his 10-year journey in the media industry, marriage life and his heart's desire to mentor young people.