Patience does pay
By Editorial Playing hard to get is an age-old technique that can either end well or awfully. Luckily for Judith and James Gitonga, it culminated in the altar. They share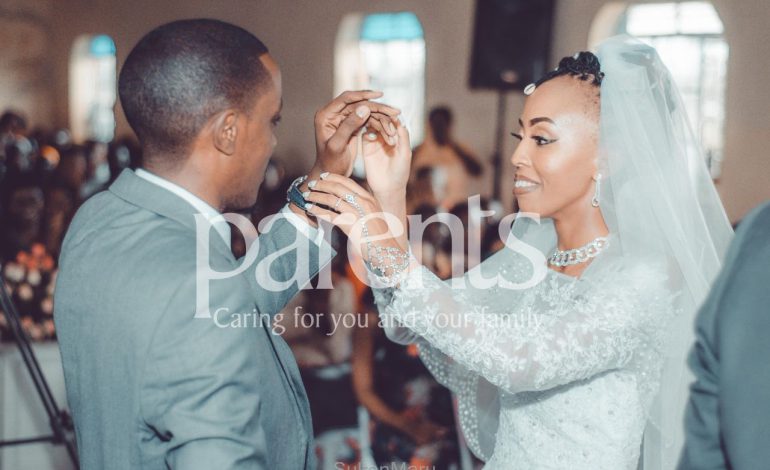 By Editorial
Playing hard to get is an age-old technique that can either end well or awfully. Luckily for Judith and James Gitonga, it culminated in the altar. They share with STEVEN OBUDO their story of patience and of the straw that finally broke the camel's back
"If it's truly yours, it will always find its way back to you," is a statement as old as time that rings true for James Gitonga, 27, and Judith Wavinya, 25. James and Judith met in 2013 while in Moi University. James, a tour consultant, recalls being enamored by Judith, an entrepreneur, on first sight.
"I was the pianist for the Christian Union, and I saw her when she joined the union. It was love at first sight," James recalls.
"For you!" Judith, who was one year behind him, interjects strongly to clarify.
She simply wasn't interested in a relationship – at least not while in campus. Fortunately for her, James was apprehensive about approaching her and he thus buried his feelings, only getting close to her under the guise of a platonic relationship. It took him nearly two years to make his intentions known.
Even then, he was cautious. "I confided in her that I had feelings for a certain girl, but I was not sure if she felt the same way. I hoped it would be a way to tell her about my feelings," says James admitting that he was under the impression she liked his best friend more, which Judith refutes.
Despite James thinking he was being discreet; Judith knew that he was talking about her. "I gave the impression that I was oblivious to the fact, but I had also realised that I had also developed feelings for him over time," she confesses.
Nonetheless, her conviction to stay out of relationships was so strong, so much so that even when James finally got the courage to say that the girl he had feelings for was her, she rejected his advances. Disappointed, James let the matter rest but kept in touch when he went to Columbia, in US for work for a year.
In October 2015, with two months remaining on his contract, James was offered a contract extension and was seriously considering taking up the offer. On sharing the news with Judith, panic set in at the thought of losing her love interest. This would prompt her to make her feelings known, if anything, just to put it out there.
Love brewed on YouTube
For lovebirds David, 38, and Sabrina Ramogi, 29, theirs is a journey that started with a YouTube video. They share with STEVEN OBUDO the story of their unique meet-up and how divine help played into their love story.
"That was all it took for me to cancel all contract talks and serve out the remaining months of my contract before returning to Kenya to be with Judith," he says.
The lovebirds, however, term the transition period from friends to lovers as turbulent as they would argue over trivial things. It didn't help that they worked in different towns. They eventually found their groove as a long-distance couple. Although many people steer clear of arguments, they intimate that their initial misunderstandings helped them develop a healthy relationship as they got to know each other better.
Things seemed to ease up further when they finally got to live in the same town where they met more often. In January 2019, James asked Judith to make an honest man out of him. The couple firmly believes that the timing had to be right even though they had intended to get married to each other from the get-go.
We found love at a prayer meeting
Robert Mwangi and Jane Waititu went for a prayer meeting in December 2016 not knowing they would come out on the other end having met their future spouse. They share with STEVEN OBUDO their journey to matrimony.
Even then, James had to particularly get the approval of Judith's strict dad. Once they crossed that hurdle, wedding preparations were smooth sailing as family and friends catered for a big chunk of their budget. With the blessing of their families, the two finally tied the knot in June 2019.
As they look forward to marking their first-year anniversary, the happily married couple advocates for constant communication and continuously dating each other even when married.
"We also recommend pre-marital counselling for couples that are yet to get married to keep them accountable to their values," they assert.
This article was first published in the March issue of Parents Magazine
The edition that celebrates fathers!
Commentator extraordinaire, Hassan Mwana Wa Ali graces our cover with his wife and son in our June issue. He takes us through his 10-year journey in the media industry, marriage life and his heart's desire to mentor young people.