5 Things you probably didn't know about Guardian Angel's girlfriend
On August 26, 2020, gospel artist Guardian Angel dropped a new song called 'kuoshwa' which was an instant hit. At around the same time, Guardian also introduced his girlfriend Esther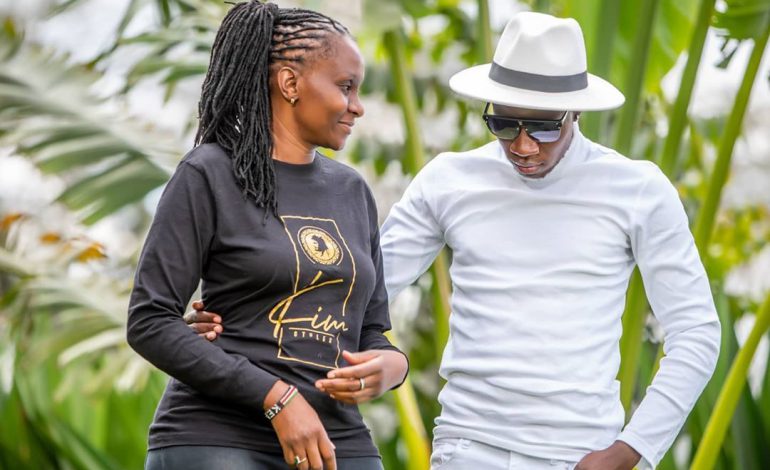 On August 26, 2020, gospel artist Guardian Angel dropped a new song called 'kuoshwa' which was an instant hit. At around the same time, Guardian also introduced his girlfriend Esther Musila.
In the past few days, Esther has caused a lot of buzz on social media especially because she is 19 years older than Guardian.
Here are five interesting facts that you probably didn't know about Esther.
She is a mother of three
Esther has three children aged 29, 26 and 22.Esther Musila's three children. [Source: Esther Musila/Facebook]
2. Recently turned 50
Esther recently turned 50 and says that so far she is "loving the journey".
Guardian Angel's girlfriend, Esther Musila. [Source: Courtesy]
3. She is a banker
The mother of three has been a banker for the past five years.
4. Esther also works at the UN
The banker has for the past 18 years been working with the United Nations as an International Civil Servant. She runs water and sanitation programmes in Nepal and Laos.
5. She is a music artist
To celebrate her 50th birthday, Esther recorded and released a hymn song called 'Roho Yangu' to thank God for her life.
She prides herself in being a God-fearing woman who has a passion for music,          singing, dancing and fitness.
Esther Musila and Guardian Angel pose after a workout session. [Source: Guardian Angel/Instagram]