5 Tips for managing small business finances
Managing your finances is one of the best ways to ensure the success of your business. Regardless of the business, you run, setting your financial goals, tracking income and expenses,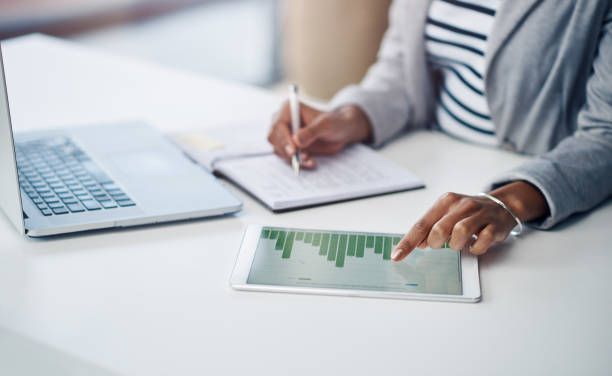 Managing your finances is one of the best ways to ensure the success of your business. Regardless of the business, you run, setting your financial goals, tracking income and expenses, and budgeting is an important part of managing your business.
These easy tips will assist you in staying organized and keeping your small business afloat, all while managing your finances.
Have separate personal and business accounts
Setting up different accounts will save you from losing track of the revenue that goes in and out of your business. You could open one business checking account and different savings account for your personal needs. This prevents you from having business transactions flowing into your personal account and vice versa. It becomes very easy to do your bookkeeping when you have an account strictly for your small business finances.
Come up with a budget
Budgeting should be part of your financial plans. Have a dedicated place to jolt down your budgeting expenses so that you can minimize using your personal finances as much as you can. A budget should be a framework that is going to assist you in knowing what should be spent where.
Creating a budget doesn't mean that you should spend all the money you've allocated for the budget. You could categorize all your business expenses and come up with ways to minimize the amount you have estimated.
Have an emergency fund
When starting a small business or even during tough economic times like the pandemic, you need an emergency fund to sustain your business. If your business doesn't have consistent flow of income, it would be wise to have an emergency fund.
You can do this by estimating the amount of money you will need to cover your monthly expenses and multiplying it by three or six depending on the amount of time you want it to cater to your business during tough situations. Funds from your emergency kitty can even be used to cover unplanned expenses.
10 tips for female entrepreneurs
Fear of failure is a major factor influencing most women from venturing into entrepreneurship. The only way to overcome this is to just start.
Set up a functioning filing system
You could do this digitally, or you could use paper or both. When filing, keep bank statements, vendor records, bookkeeping and accounting records, permits and licenses, among other things.
You could set aside time daily, weekly or monthly to review and monitor your books. This will help you become more familiar with the expenses and finances of your business. Schedule time even if you have a bookkeeper as you could catch wasteful spending, mistakes or even embezzlement early on.
Save money for taxes
You could forget that your taxes have not been deducted or that you haven't filed them. You could open a short-term saving account to save money that will be your taxes monthly. You can do this by calculating the revenue generated in a month. If you cannot, you could seek the services of an accountant. By setting the money aside, you make sure that you have money for the annual tax payments. Doing this will save you from nasty surprises that negatively affect your small business.
The strategies discussed in this article are essential to keep both your finances and small business running. You would have no way of knowing whether or not your business is profitable if you don't have the above systems in place.
Celebrate the month of love with the February issue of Parents Magazine!
Gracing the cover are music producer Jacky B and his wife, actor Brenda Michelle.