6 talented Kenyan bridal makeup artists you should know
Makeup could make or break your entire look, and especially if it is on your wedding day.  This is why you should always seek service providers who are professionals including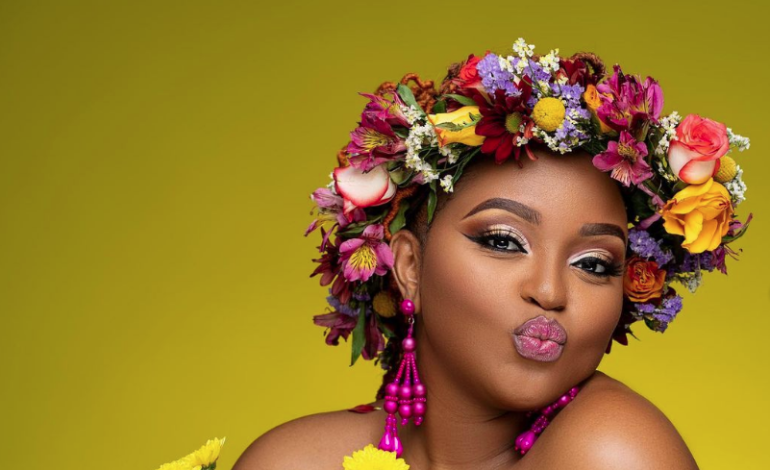 Makeup could make or break your entire look, and especially if it is on your wedding day.  This is why you should always seek service providers who are professionals including makeup artists . Thankfully, Kenya is witnessing an increase in the number of talented bridal makeup artists who deliver glamorous results.
We have compiled a list of six talented bridal makeup artists from Kenya.
1. Rosina Sharon
Image courtesy: Rosina Sharon YouTube
Rosina Sharon is a beauty/makeup brand, and she seeks to inspire, educate and boost confidence in her clients. Born Sharon Rosina Odongo and raised in Turkana county, she has risen among the top bridal makeup artists in Kenya. Her YouTube channel has got over 600K subscribers, and she owns one of the biggest makeup academies and keeps inspiring those who want to be involved in this industry.
She spent her early years doing makeup for bridal clients. Now, she is well-sought after and successful in her career. Apart from her career achievements, she is also a mother to her beautiful daughter Raizah. Rozina is set to relocate to Ghana.
2. Mokeira Oyaro
Image courtesy: Mokeira Oyaro
Moreira Oyaro is a freelance professional makeup artist. She has a passion for arts and loves to draw, paint, and bring out her creative side.  She has worked with cosmetic companies and distinct brands like Caroline Mutoko, Kaka Empire, Muthoni Drummer Queen, and H_Art The Band.  Moreira was among the artists to showcase at Project FX Africa, a makeup reality show, and emerged the winner. Her looks were based on breast cancer.
3. Dennis Karuri
Image courtesy: Dennis Karuri
Dennis has become a household name because of his great glam looks. He discovered his love for makeup while in high school and started indulging while in Kenyatta University where he studied Agribusiness. While there, he took part in gigs like modeling and commercial photo shoots, where make up was frequently used- awakening the sleeping makeup beast in him. In his early twenties, Dennis is taking the makeup world by storm.  He is a well-sought after artist and has worked with numerous celebrities like Foi Wambui, Wabosha Maxine, Patricia Kihoro, among others, because of his artistic skill.
4. Stephanie Cherono
Image: Stephanie Cherono
Stephanie creates the sultriest makeup looks. A former MAC cosmetics makeup artist, Stephanie is a guru who knows her craft and is the queen of the cut crease. With close to 50K followers on Instagram, she has grown her audience and partnered with Bumi Kenya to bring her products and looks to the world. She has created looks for the famous Bikozulu Singleton stories featuring people like June Gachui, and Miss Karun.
5. Glam by Sly
Image: Glam by Sly
Growing up, Sly was not much of a makeup girl. She first tried doing makeup while in college, and like many, she started with the basic lipstick application and moved to threading eyebrows. After trying her hand at threading eyebrows, she found that it was pretty easy to do, at least on her part, and she decided from then onward that she would not pay people to thread her eyebrows. She acquired a pair of tweezers and powder and started her craft. Now, she is a top makeup artist and has worked with various celebrities and brands.
Acne mistakes you keep on on repeating
Almost 10% of the world's population suffer from or has suffered from acne atsome point of their lives. In their quest for better skin, people end up makingmistakes that make the condition even worse. Here are thing you ought to stopdoing for better skin. Stop popping them – You might be tempted…
6. Nzilani Kimani
Image courtesy: Nzilani Kimani
Born in Mombasa, Nzilani is the CEO of Enkay Cosmetics and has worked with other Kenyan celebrities such as Amandine (Lady Mandy), Yvonne Ngetich and Diana Marua. Over the years, she has hosted makeup masterclasses to equip more women with skills. She is inspired by young women and young wives and loves gospel music.
Looking to wed and want a bridal makeup artist that can transform you and your crew's looks? These are some of the talented bridal makeup artists in Kenya that you can never go wrong with.
Have we left out any? Tell us in the comments!
Kenyan women share how they met their husbands and it's super hilarious
Kenyan women shared accounts of how they met their husbands on a popularFacebook parenting group and they are super hilarious. Take a look at some ofthe responses. Public toilet"We met at the public toilet yeye akitoka mimi nikiingia and he waited for meoutside!!!" Job connections"After coll…
Featured image courtesy: Nzilani Kimani on Instagram