7 makeup essentials for beginners
With the number of make-up products out there, a beginner can be confused and overwhelmed. However, the following 7 products will help you start with the basic and essential make-up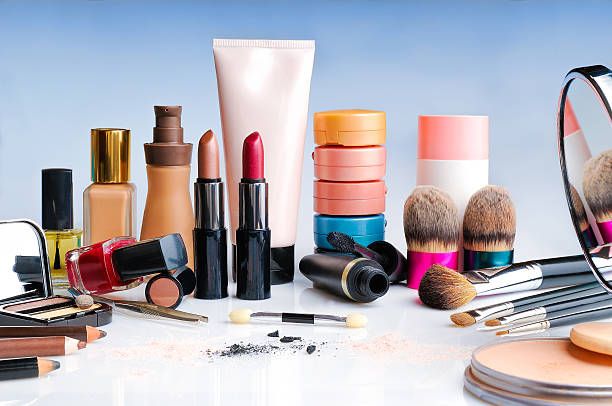 With the number of make-up products out there, a beginner can be confused and overwhelmed. However, the following 7 products will help you start with the basic and essential make-up products that you need.
A primer
Primers are a very important part component of your make-up kit as it gives you an even and perfect base for your make up. Unfortunately, most beginners tend to overlook primers and that should not be the case. Do yourself a favour and get some good quality primer.
Brow powder
Anyone can start filling in their brows regardless of their skill. Beginners can use either a brow gel or a brow shadow. The brow powder is a great product as it gives off a realistic look and is forgiving in the beginning. Even better, picking up a brow shadow colour is a walk in the park even for newbies.
Image courtesy: Pinterest
Foundation
When choosing foundation, there are two mandatory rules you should follow: picking the right foundation shade for your skin tone and evading the cakey foundation look. Exercise patience as you look for the best foundation for your complexion.
Image courtesy: Pinterest
A concealer
A concealer has a lot of functions including hiding flaws and dark circles around your eyes, and fine lines. It can also be used as a base for your lipstick or eye shadow and is thus a must-have product. When shopping for concealer, pick one that softens the fine lines on your face and covers discolourations.
Image courtesy: Pinterest
Eye shadow
An eye shadow can be used to make a statement about your makeup. You could use different colours such as neutral coloured-eye shadow to have a soft look or multiple bright colours to portray a fun look. Earth toned makeup also looks good on all skin tones and eye colours. Beginners are recommended to pick an eyeshadow palette that has both mattes and shimmers in delicate and bold colours.
Photo by Victoria Kennedy / Unsplash
Lipstick
Lipsticks are the magic wands that transform your look almost effortlessly. Nude colours, especially, give your look flexibility as you can turn up to a Sunday brunch and the office. Lipstick is, therefore, a must-have for beginners and should be in your make-up kit.
Photo by Marek Studzinski / Unsplash
Setting products
After doing your make-up, you need to set products to finish off the look. They make your make-up last longer. Setting products include setting powder and setting mists. You choose the setting products according to your skin type.
Bonus product…
Bronzer
Bronzer helps you add more dimension to the face and helps to sculpt it. It also brings back colour, creates shadow, and carves out facial features from the washed-out complexion.
6 talented Kenyan bridal artists you should know
With the increasing demand for talented professional bridal makeup artists in Kenya, these six bridal makeup artists are taking the industry by storm.
In conclusion…
Starting a make-up routine as a beginner does not have to be a daunting task. You deserve to look and feel good about yourself and the above make-up essentials can put you well on this path without breaking a sweat.
Celebrate inspiring women with the March issue of Parents Magazine
On this issue Patience Nyange, one of Taita Taveta's gubernatorial aspirants shares her quest to give a voice to the voiceless; as we celebrate Maxine Wahome