Artcaffé Market launches Month of Italy at Rhapta Square
Lovers of Italian cuisine have an exciting month lined up after the Artcaffé Market at Rhapta square in Westlands launched the Italian month with an invitation to residents to discover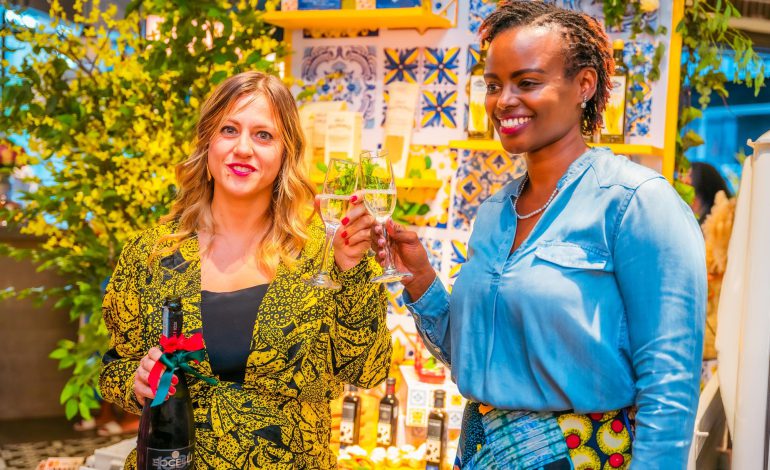 Lovers of Italian cuisine have an exciting month lined up after the Artcaffé Market at Rhapta square in Westlands launched the Italian month with an invitation to residents to discover the flavours and flair of Italian culture and cuisine.
The launch which was held on Friday, May 6, was attended by Deputy Head of Mission – Italian Embassy to Kenya Mrs Gambacorta and other notable guests.
display and decor at the Artcaffé Market
Speaking during the event, Artcaffé Group CEO Sagi Vaknin explained the role Italian foods play in bringing people together, especially when curating the best experiences with the aim of providing the most authentic products.
"Nairobi residents will be able to recreate the spirit of la dolce vita at home, in true Artcaffé style," Vaknin said.
He further highlighted that the launch marked the first of many cultural experiences planned for the Artcaffé Market. Making Rhapta Square an essential destination for food enthusiasts to discover and delight in the many cuisines from around the world.
Italian Month at Artcaffé Market
3 delicious pasta recipes
Enjoy delicious pasta dishes any day!
For the entire month of May, the facility will showcase different tasting experiences and events each week in May  to bring to life the diverse nature of Italian cuisine, including Italian street food, pizza and beer, the art of Apertivo and many more.
Shoppers will be able to discover, taste and take home authentic and traditional Italian items, from pasta and prosecco to gelato and pizza, cheese and wine and more. The facility will remain open seven days a week from 6.30am – midnight.
Parents magazine presents an exciting April issue!
Philanthropist Ndung'u Nyoro and his wife Njeri grace the cover as he speaks on his journey into online fundraising and setting up the Watoto Wasome initiative, as Njeri shares her crucial role in this dynamic.
Featured Photo: Deputy Head of Mission, Italian Embassy to Kenya Mrs Gambacorta & the Brand Manager Artcaffé Market Sylvia Karimi,