Beacon of hope for slum entrepreneurs
Amelia Hopkins Phillips is changing the fortunes of small scale entrepreneurs through Somo Africa, an organization that she co- founded and which identifies, trains, funds and mentors business people in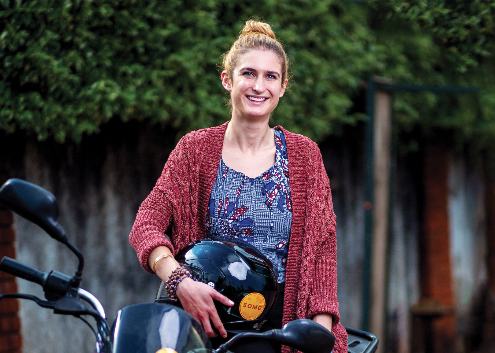 Amelia Hopkins Phillips is changing the fortunes of small scale entrepreneurs through Somo Africa, an organization that she co- founded and which identifies, trains, funds and mentors business people in the slums.
She first worked for a recycling  organization in Kibra before she took the non- profit route and co- founded an organization having aquired some mentorship from her father.
While it was not her initial dream to work with the less fortunate, she was inspired by the skill and ideas in these areas. However, she saw a lack of resources being invested in people from low income backgrounds to help them pursue their own ideas.
With organizations such as Tala which funds her entrepreneurs, she works effectively with a local team to ensure these entrepreneurs are taken through effective classes which help in equiping them with the right skills for running their business. The decision on entrepreneurs to fund is arrived at from the pitches they get from the entrepreneurs who have gone through their 3 months course. So far, 392 entrepreneurs have been trained in skills such as business writting and how to manage finance among others.
Somo has its premises not only in Kibra but also in Kayole, Nyalenda in Kisumu and recently launched in Mombasa.
For a foreigner living in an African country, things could be a little bit tough espesially for those running organizations. For her, she believes that things are constantly changing and this takes constant re- evaluation of one's responsibilities in creating a change.
"I believe that my role is to constantly listen and use my privilege to bring about positive change. My work has no meaning if it not for all the amazing people i work with every day. I am ready to be challenged, whether about my priviledge or the work I do. I hope to always take these challenges to learn and grow," she said in her interview with Parents Magazine.