Bolt introduces feature that allows drivers to set prices
Ridesharing company Bolt has introduced a new feature that allows drivers to set prices and passengers to pick the driver of their choice. According to Bolt regional manager for East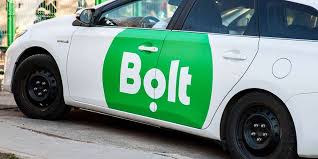 Ridesharing company Bolt has introduced a new feature that allows drivers to set prices and passengers to pick the driver of their choice.
According to Bolt regional manager for East Africa Kenneth Micah, drivers will be able to set their price per kilometre to reflect preferences and the local market in a move that is aimed at making the platform more attractive to drivers by giving them control of their work.
SEE ALSO: High Court suspends government's mandatory vaccination directive
Micah further added that drivers will still have the option of using the company's model of pricing. The innovation follows numerous complaints and requests from drivers to change the pricing model on the app to offer more flexibility.
The new feature also allows passengers to choose a driver of their liking based on the pricing, ratings and estimated time of arrival. The new feature will be tested in Nairobi for the first time in Africa before being adopted for use in other cities.
End the year in style with the December issue of Parents Magazine
Radio presenter and actor Monique Angelyn and her husband, Richard Bett, grace the December cover talking all things music, parenting and their multicultural love story. The two reminisce on their five years in marriage and set the record straight on Buganda women stereotypes.
Featured Image: Business Daily