Caroline Kangogo died of a single gunshot to the head, postmortem confirms
Results from the postmortem conducted on former police constable Caroline Kangogo's body reveal that she died of a single gunshot wound to the head. According to Chief government pathologist, Johansen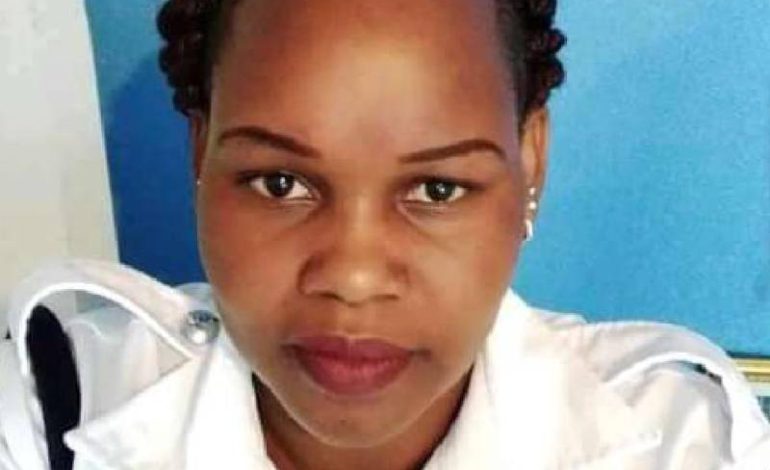 Results from the postmortem conducted on former police constable Caroline Kangogo's body reveal that she died of a single gunshot wound to the head. According to Chief government pathologist, Johansen Oduor, who conducted the postmortem, the bullet went through the victim's skull and brain.
Speaking during a live address, in which results of the autopsy were released, Oduor revealed that the deceased had a hole in her head "caused by the bullet and areas of burning called muscle print."
The pathologist added that it was not possible to know how Kangogo died until the lab results are out adding that his team had taken swaps of the deceased's fingers to determine whether she pulled the trigger and ultimately whether her death was a murder or suicide. Nevertheless, Oduor said that the investigations report had confirmed that the shooting happened where the body was found.
SEE ALSO: Dagorreti mother strangles two children to death
Kangogo's body was moved from Iten County Referral Hospital mortuary, early Tuesday morning, to the Moi Teaching and Referral Hospital funeral home where the autopsy was conducted. Family members who were present during the exercise have expressed satisfaction with the findings.
September 2010 cover models Salome and daughter Daniella on being featured by Parents Magazine-
As we celebrate our 35th anniversary, we take you back and have a talk we our former cover models. Salome Nyoro and her daughter Daniella were featured in th…