Christopher Wambua appointed acting KFCB chief
Christopher Wambua has been appointed as the acting CEO of the Kenya Film Classification Board (KFCB) to replace Dr. Ezekiel Mutua who was sent on a compulsory 'terminal leave'  with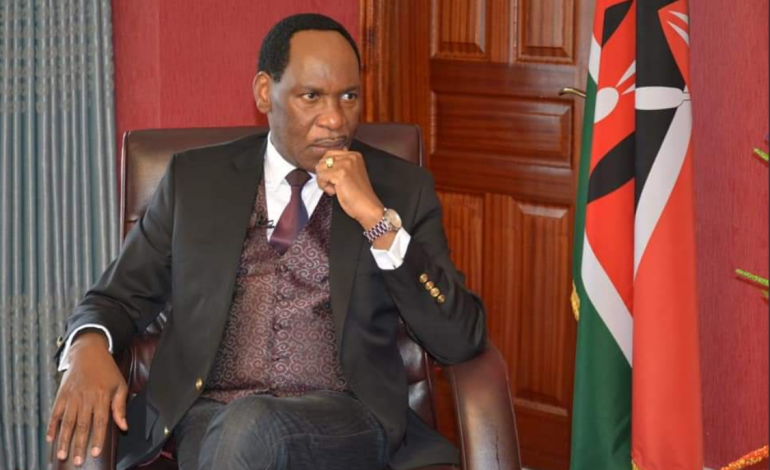 Christopher Wambua has been appointed as the acting CEO of the Kenya Film Classification Board (KFCB) to replace Dr. Ezekiel Mutua who was sent on a compulsory 'terminal leave'  with effect from Friday 6, August 2021 in an internal memo to KFCB staff members.
Dr. Mutua together with Ms. Gathoni Kungu , a KFCB board member are under probe by the Ethic and Anti-corruption commission for allegations of receiving irregular salaries and allowances.
image/ Twitter.com
Mutua had earlier dismissed claims of his replacement as rumours adding that he was not aware of any such development.
My attention has been drawn to reports on social media to the effect that I have been fired as CEO of KFCB. PLEASE IGNORE such malicious rumours. I am not aware of such developments and there can be no grain of truth in them as there's no vacancy in the office of the CEO KFCB.
— Dr. Ezekiel Mutua, MBS (@EzekielMutua) August 5, 2021
Prior to his appointment, Wambua was the director of Public communication at Communication Authority of Kenya (CAK) and will be in acting capacity until a replacement is found.
Dr.Mutua has been KFCB Chief Executive Officer since 2015 and his current contract was to expire on October 2021.
The July issue of Parents Magazine celebrates 35 years!
The July issue of Parents Magazine celebrates 35 years. Get your copy today to share the joy of this milestone in an issue packed with inspirational experiences of men and women positively impacting society and all other regular columns, as the founding editor walks you down memory lane.
Featured image: Twitter.com