DR CAESAR MWANGI Putting family before day job
Dr Caesar Mwangi, the CEO of Sunny Money, a social enterprise that deals with solar energy in Africa, is passionate about organisational performance as well as families. He believes that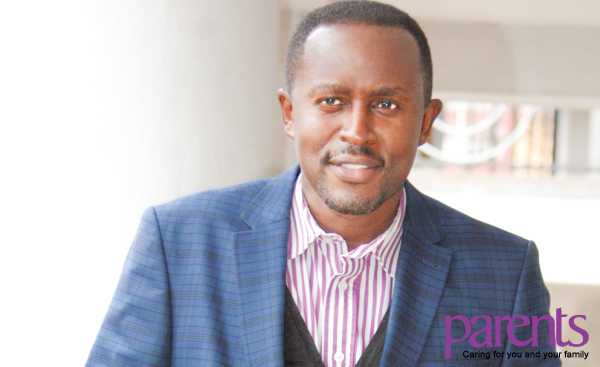 Dr Caesar Mwangi, the CEO of Sunny Money, a social enterprise that deals with solar energy in Africa, is passionate about organisational performance as well as families. He believes that if we fixed families today, then organisations and eventually society will succeed. ESTHER KIRAGU picks some valuable advice from him on how to invest in families, successfully manage organisations and have a meaningful life impact.
It is grossly inaccurate to say Dr Caesar Mwangi is a just another typical entrepreneur as he subscribes to an unconventional school of thought.
I was rather taken aback when he first introduced himself as a husband and parent before delving into what he does for a living.
"We tend to introduce ourselves with our professions or what we do for a living, but that is putting emphasis on what you do part time. Being a spouse and a parent is what I do full time while my profession is part time, so I am a family man first before anything else," he says profoundly.
While Dr Mwangi agrees that work is absolutely central to one's self-identity, he considers family as the true measure of one's success because the impact one leaves there is intergenerational.
Dedicated to family life…
So much is his passion for families that 11 years ago he and a few of his fellow fathers at the Strathmore Boys School formed a father-son club with the aim of walking with each other's sons and mentoring them into manhood from the time they were in standard one.
"We were aware that children tend to rebel and detach from their parents by the time they get to their teens. Through this initiative, we planned to give them our time and friendship so that by the time they became teenagers, we would have instilled in them values of being responsible men in society through regular shared activities and friendship.
When we began the father-son club, my eldest son was six years old, and now 11 years later, we have such a strong bond," says the father of five whose aspiration for his children is to grow up obeying authority and become good citizens.
This focussed parenting model by fathers for their sons has since been replicated in several other groups in Nairobi and there is even one such group of men in Thika town. He hopes other fathers can adopt it in other towns throughout the country.
The family man, who has been married for over 20 years to Anne Wangui, talks highly of his wife.
"She is unique and committed to the family and is not swayed by the opinion of others who often question her choice to be a housewife despite being a Masters degree holder. She made this decision after we got our first child because she was keen to pass on the values we felt were important for our children," he says with obvious admiration.
According to Dr Mwangi, putting God first in their marriage, as well as selflessly focussing on making each other happy despite the challenges that always come up in life, has been the couple's secret to a happy and fulfilling relationship.
He is not shy either about his faith, as he believes you must take a stand for something you believe in.
"Prayer is a crucial part of my marriage and this helps me to work towards overcoming common human tendencies as well as focussing on my wife's strengths instead of weaknesses," he says adding that selfishness and pride are the main reasons why many relationships end. Dr Mwangi is involved in coaching and mentoring on issues such as career, family and business, among many others.
A career of service and leadership…
 In addition to having a rich family life, Dr Mwangi's varied and enriching career in management and leadership spans over 25 years.
He began his career as an external auditor with Coopers and Lybrand, now PricewaterhouseCoopers, one of the largest audit firms in the world, before he enrolled for a Bachelors degree in economics at the University of Nairobi.
He later on joined yet another leading audit firm – Deloitte Touche commonly referred to as Deloitte – as a business consultant in Nairobi.
He has been fortunate to work both in Kenya and abroad. For instance, his pursuit of a Masters degree in Business Administration (MBA) at the University of the Witwatersrand in Johannesburg led him to work in South Africa.
"After my MBA studies, I joined the Strategy Consulting Group of Deloitte in Johannesburg and then left to work as the finance director of the Independent Mediation Service of South Africa after which I ventured into my passion of improving organisations by setting up Maisha Consulting based in Johannesburg. These experiences grounded me on issues related to leadership, organisational and people effectiveness," he explains.
He believes that in any organisation, leadership shapes the organisational culture, which in turn shapes the performance of the people and ultimately the success or failure of the organisation.
A doctoral graduate of the University of Johannesburg in organizational performance and change management, Dr Mwangi has in the past worked as a managing director of Sasini Limited, a publicly listed agribusiness involved in the growing, processing and marketing of tea, coffee and dairy products in Kenya.
 After working in management and leadership positions in various companies over the years, he recognised a gap in leadership development.
"There seems to be a leadership crisis everywhere even at the national level in this country. The vices we see today such as corruption, tribalism and impunity are all a failure of leadership," he says emphatically.
In 2012, he established the Center for Personal Leadership, an organisation aimed at transforming individuals into effective authentic value-based leaders and hence changing organisations and subsequently society at large.
Whereas he acknowledges that many people claim they train on leadership matters, he realised that few organisations in Kenya are able to measure leadership capacities in institutions.
This is the need his organisation addresses by providing research-based tools to measure leadership capacity and existing gaps in leadership, which can be addressed through focussed leadership development interventions.
"Through our work, many people in leadership positions are transformed and as a result we are seeing positive changes in organisations and consequently in the country. My hope is that at the end of the day we shall have more leaders in Kenya with a focused leadership that demonstrates 'it's my turn to serve' rather than 'it's my turn to eat'," explains Dr Mwangi who also teaches at Strathmore Business School on leadership issues in the executive programmes offered by the university.
Since many organisations face challenges in sourcing professionals with integrity, the Centre for Personal Leadership has been identifying and vetting professionals with integrity and has created a database of professionals with integrity in various fields whom it recommends to clients seeking to fill positions in their organisations.
Dr Mwangi believes everyone should realise that time waits for no man and hence it is worth focussing on the legacy one would like to leave behind for posterity by doing their best to make an impact and leave the world a better place.
Running an organisation…
 Currently, Dr Mwangi is the CEO of Sunny Money, a green business that looks at ways of tapping the sun for energy, which can be used in place of electricity.
The organisation began in 2006 as a social enterprise of UK's Solar Aid after realising that many people in Africa couldn't afford electricity especially in rural areas.
"The aim was to get as many children as possible to have light in order to study and have a chance in life, as well as curb the unhealthy and expensive alternatives like kerosene lamps and candles," he explains.
Initially, Dr Mwangi came into the organisation as a consultant but when its founders decided to exit the Kenyan market, he and his business partner Charles Kariuki negotiated a management buyout.
They have since diversified the business from only selling solar lights to include sale of solar water heaters, home lighting systems as well as solar television sets in order for people to enjoy the normal amenities at home even without electricity.
He emphasises that the use of renewable energy is still much lower in Kenya than it should be and therefore there is great opportunity for the market to grow.
According to the Energy Regulatory Commission (ERC), Kenya is ranked twenty-second in Africa for the amount of electricity it generates, and forty-sixth in the world in the generation of solar energy.
Despite his seemingly full hands, Dr Mwangi still has time to enjoy life. He optimises his day and hardly takes work home in the evenings and weekends as these are dedicated to his family.
To unwind, he loves to read a good book as well as engage in outdoor activities such as hiking with his family and friends.
"We should all strive to achieve our purpose in life. Life is a beautiful adventure when lived with God's purpose in mind," these are Dr Mwangi's words of advice as we conclude this interview.
Published in September 2016