DR MARY OKELO An Exemplary Trailblazer
Dr Mary Okelo has risen above the limitations often placed on women to not only become such a force to reckon with, but also pave way for other women to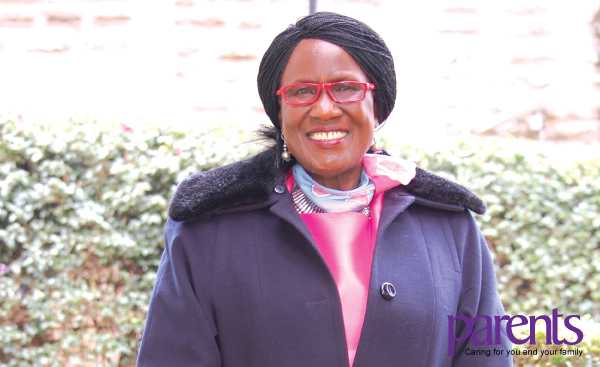 Dr Mary Okelo has risen above the limitations often placed on women to not only become such a force to reckon with, but also pave way for other women to follow suit. Her significant contribution to the banking, education and business sectors as well as the fight for women's rights and social responsibility remain admirable. She tells ESTHER KIRAGU enthralling tales of her work experience, going into business, family life and her unshakable faith in God.
Dr Mary Okelo has bagged several awards and accolades, and they keep coming. She has the proverbial Midas touch as everything she touches flourishes. Throughout this interview with her at her offices off Ngong Road, I found myself taking copious notes to capture each word she said. She is simply phenomenal.
Despite her successes, she remains humble, hardworking and is still very young at heart. She is passionate about education too. So much so that it drove her to pioneer the Makini Schools, one of the most successful chains of private schools in Africa. Thirty-eight years later, the group of schools has grown from a one-roomed class in her home to now consist of a pre-school, primary, secondary and college.
Early life…
It is impossible to miss out Dr Okelo's faith, as she is bold and unapologetic about it. "I am a woman of strong faith," she says as prayer precedes this interview. The daughter of a pioneer Anglican clergyman, Canon Jeremiah Awori, grew up with prayer being a crucial part of her daily life and it is this faith that has sustained her this far. She comes from a family of prominent Kenyans some of who include former Vice-President Moody Awori; the late Joshua Awori, a long-serving HR practitioner, and the late Professor Nelson Awori, the first African doctor to do a kidney transplant in Kenya.
She is a woman of many firsts and was among 13 girls sponsored by the government to start A levels for girls at Alliance Girls' High School. Other girls included Lady Justice Effie Owuor, Prof Florida Karani, Elizabeth Wanjiru (of Citizen's TV drama Mother-in- Law) and the late Elizabeth Masiga (the first woman chief inspector of schools) among others.
"I am glad our hard work paid off as we all succeeded and this has paved way for so many girls today," she says citing that the spark one needs to achieve one's dreams and aspirations must be ingrained in one.
After high school, Dr Okelo trained and worked briefly as a cadet with Kenya Prisons. Here, she acquired a great skill in firearms. Thereafter, she joined Makerere University to study a Bachelor's degree in history.
Her late parents remain her biggest source of influence. She says, "My mother juggled several roles including teaching, midwifery and being a social worker, and my dad's pioneering spirit in establishing churches, his courage and high principles in whatever he did remain admirable values to me."
And it is easy to see that she has taken after the values she observed in her parents, as she juggles various roles today including being a mother and grandmother, a mentor, educator, coach and leader among others.
Breaking the glass ceiling…
While working at the Ministry of Foreign Affairs just after graduating from Makerere University, Dr Okelo was hit by a rude epiphany. She quickly learnt that her candid and straightforward talk didn't cut her out for the ambassadorial role she aspired. "I didn't consider myself diplomatic enough for that career," she says candidly of her short stint at the ministry.
This saw her apply for a graduate trainee job at Barclays Bank where her application was rejected several times because of her gender. But she kept on applying for the job until her tenacity finally paid off as they took her in. Shortly after, she was sent to Barclays Bank in London for a management trainee programme, where she ended up meeting her now late husband, Dr Pius Okelo, in 1968. Pius was then studying for his doctorate degree in London.
"We became fast friends and got married in London. We were blessed with three children; Joseph Okelo, Lawrence Okelo and Clare Niala, who are now all married," she says.
She rose up the professional ranks becoming first an Assistant Manager and then the first woman bank manager in Kenya in 1977. A true mentor, she chose to do something about the fact that women were not given equal opportunities to compete with men as they were often offered subordinate and non-managerial positions.
"No one can succeed alone. Even the savviest women need help along the way and it is this that inspired me to form the Barclays Bank Women's Association to mentor women, equip them with knowledge and encourage them to challenge the status quo, a gesture that didn't sit well with some men. I was accused of starting a social movement in the bank," she explains.
Her efforts paid off as today, Barclays Bank is said to have the highest number of female managers in Kenya and their board is comprised of 50 per cent women. And she didn't stop there. She went on to lobby for women to be allowed to open bank accounts in order to start borrowing loans after witnessing how they were often discriminated against when it came to accessing banking facilities. So passionate was she in this cause that at one time she refused to take up a loan given to her as a manager until other women staff could also be allowed to enjoy this facility irrespective of their professional ranks.
She expounds, "Being a leader means being the voice for others as you have a privilege which they don't." Eventually she teamed up with other career women to start Kenya Women's Finance Trust (KWFT) to empower women financially. She became its first chair. Today the organization, headed by Dr. Jennifer Riria, is the largest micro-finance institution in the country.
"Although a lot of strides have been made, women still do not have a level playing field with men whether political, social or otherwise, and have to fight harder to achieve the same goals. Throughout my career, I have fought for women's financial inclusion and appointment to top decision-making positions. I am happy that I live up to my belief at Makini School where the majority of my heads of departments are women. I believe my role is to hold a ladder for other women to climb up," she says.
Devoted to many fronts…
Dr Okelo left Barclays Bank in 1985 to be the regional representative and first African representative to the Women's World Banking (WWB), an organisation founded on the premise that in order to fully participate in the economic development of their countries, women needed greater access to credit and other tools of the formal money economy. Her job was to sensitive and inspire women across the continent to be economically empowered and independent, as well as to lobby the African governments to change rules and regulations that are discriminatory to women.
In 1987, she was appointed to the Africa Development Bank as a senior advisor to the bank's president, focusing on women development and the private sector, a post she served in until 1990 when she was appointed the Vice-President of the Women's World Banking based in New York. Here, she lobbied African governments and financial institutions to remove rules and regulations that were discriminatory against women and was instrumental in setting up affiliates of WWB in African countries such as Zambia, Uganda and Zimbabwe.
While in this post, Dr Okelo went on a sabbatical leave in 1992 and decided to leave the banking career altogether. She poured herself fully into running Makini Schools, which she had founded in 1978 together with her husband.
Losing my soul mate…
"I lost my husband in 2004 through a road accident, an incident that remains the most painful experience I have gone through," she says pensively. Aware of the plight of widows, she now mentors them and is also involved in various programmes on widows and mentoring younger women.
Her eldest son Joseph left the corporate world after the death of his father to become wholly devoted to Makini Schools. Her other two children, Lawrence and Clare, also play important roles. The schools are very much involved in social causes such as supporting various children's homes and other charities. As part of their Gifted and Talented Programme, they have established a sports academy for students who are talented in sports. They also sponsor a football team for unemployed youth.
Dr Okelo remains deliberate about mentoring and sharing the best practices in education with other schools and supports former staff in their endeavours. She has won countless awards including Moran of the Order of Burning Spear (MBS) for her contribution to education in the country. She also serves on various boards both locally and internationally.
One of her most admirable beliefs is that for anyone to be great, they must be principled and courageous in taking a stand for the right cause, a challenge she poses to everyone to adopt.
When she is not working, she takes pleasure in reading the Bible, taking walks to enjoy nature, and spending time in the company of her grandchildren.
Asked what fuels her to keep going on all these years, she says, "God and the need to add value to other people's lives and to be excellent at everything I do." And what an excellent way to sum up this interview!
Published in August 2016