Finance apps that WORK MIRACLES
In this digital era, smartphones have metamorphosed to become man's best friend – inadvertently replacing dogs. This could be attributed to the fact that it has tools that have helped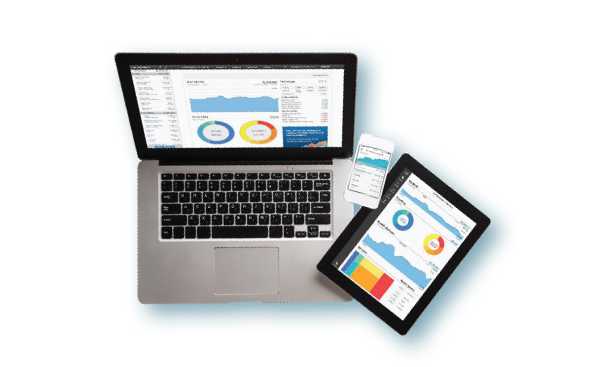 In this digital era, smartphones have metamorphosed to become man's best friend – inadvertently replacing dogs. This could be attributed to the fact that it has tools that have helped man solve his routine problems and bring the world to his fingertips. The idiom, a click away, couldn't be more appropriate. Here, we discuss finance apps that could help you realise proper financial planning and management at the click of a button. 
It was not out of jest that Kenya's capital city, Nairobi, was nicknamed the "Silicon Savannah." The city has spurred a stream of mobile apps that tackle basic problems with simple solutions. Nairobi, East Africa's tech hub, has witnessed the growth of innovation at a speed that has caught the eyes of investors from all over the world, and why not? Aren't there 29 million phones in Kenya and apps for virtually everything on the Internet? We sample a few personal finance apps that are available and which will work miracles for you.
M-changa:Do you have a fundraiser and are not willing to go the traditional way? Then this is the app for you. Mchanga allows you to manage a fundraiser from your mobile phone. You start by registering via mobile phone or online. You will then immediately receive a personalised M-Changa account number. Once created, you can invite people from your contact list and social media network and start accepting mobile money (such as Mpesa or Airtel money) and credit card donations. The M-Changa service fee is 4.25 per cent of the total amount collected.
NSE-mobile:This app is for those who are interested in keeping track of the Nairobi Stock Exchange. NSE-mobile will give you up-to-date information of the stock exchange market as it provides real time data on counters listed at the NSE. It is available on all phones running on the android software.
PesaDroid:Mpesa has virtually taken over the mobile money platform. Consider Pesadroid your bookkeeper even as you go around paying your bills. This app observes your Mpesa messages and enables you to see your transactions and perhaps guide you in making crucial financial decisions such as budgeting. It is available on Google play.
Uhasibu: This app was specifically created for East Africa's SME market since many of the accounting apps available are not localised thus invoices are denominated in US dollars. Uhasibu offers SME's easy-to-use accounting solutions at only Ksh 1,000 a month. It enables small businesses generate tax reports without a hassle and is available on the go since it is cloud based.
M-shop:This is essentially an app that allows retailers and consumers to meet. It works as a mobile ticketing app for travellers. Payments are made through mobile money platforms such as YuMobile, Airtel and Safaricom and tickets delivered through SMS.
Mkopo Rahisi:The developers of this app boast that it offers the "quickest loans in the world." Well, with Kenyans knack for borrowing, they sure will attract a significant number of people. As the name suggests, one is able to get a loan instantly at very low fees and an easy repayment period. So how do you go about it? Simply download the app from Google play, connect with Facebook and answer a few questions. If approved, the money will instantly be sent to your Mpesa account. It only works with phones operating on Android software.
Bid or buy:This is a local website that allows people to buy and sell items on the Internet. It has a mobile friendly interface and is available on Android and Apple phones and tablets.
M-Payer: Not only does this app allow you to transfer your money in a quick and easy way for business, but also keep tabs of your client's spending habits with real time customer feedback. This app is especially suitable for small businesses as it allows them to manage mobile money payments from a mobile phone or a tablet. Bulk SMS can also be sent from M-Payer informing customers of new offers or products.
Most of these apps are available on Google play. Some may require you to pay a subscription fee commensurate with the package while others are free. So, whether you are a businessperson or not, these apps can help you better manage your finances. Why not give them a try?
To comment on this and other articles go to:   facebook:ParentsMagazine or    
            www.parentsafrica.com