FROM ZERO TO MILLIONAIRE A young man's journey to riches
As a young boy, cars enthralled Solomon Kimani and he dreamt that he would own a number of them one day. But his family was wallowing in poverty and this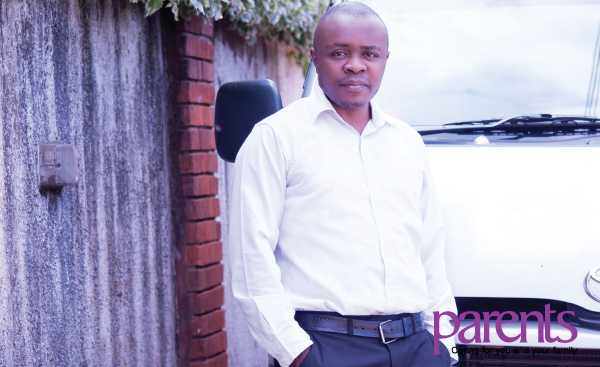 As a young boy, cars enthralled Solomon Kimani and he dreamt that he would own a number of them one day. But his family was wallowing in poverty and this dream appeared whimsical. However, he chose to believe in the beauty of his dream, which is now a reality. The self-made millionaire speaks to LILY RONOH-WAWERU about going confidently in the direction of his dreams despite odds and living the life he had dreamt.
At 34 years of age, Solomon Kimani is an accomplished man – if we are to go by societal standards. He is married with a child and owns a fleet of vehicles. He chooses to come to the interview with one of these vehicles: a Toyota Hiace van that is still new if the number plate and appearances are anything to go by. A quick look at how much such a car costs shows it ranges anywhere between Ksh 2 million to 2.5 million. It certainly does not betray the hardships Solomon had to overcome to be where he is today. As he explains, the road to being a millionaire has been anything but a stroll in the park.
"I was born in 1982 in Nyahururu. My father was an alcoholic and my mother was thus left to shoulder the burden of the family as the breadwinner. Her income was meagre and she struggled to ensure that we got food, clothing, housing and schooling. Things like shoes were a luxury and the days I went to school without them were much more than the days I went to school with them. Many are the times our house was locked due to rent arrears that one day the landlord decided to remove the door and windows so as to force us move out. But we had nowhere to go," explains Solomon.
But the first-born in a family of six had big dreams and not even being chased from school because of school fees, books and uniforms could deter him from dreaming big. Like any young boy, Solomon loved cars. He would cut out pictures from magazines and newspapers and stick them on the wall where he would gaze at them and imagine himself inside one of them. For toys, he would make cars out of anything he would lay his hands on.
When he was in class six, something unfortunate happened; his parents separated. Together with his mother, they moved to Othaya to stay with his paternal grandparents. It seemed poverty had firmly clutched its hands around his family as their situation became even direr. They all couldn't fit in his grandparent's house and although they had a small farm where they could build a semi-permanent house, they had no funds. Their neighbours in Othaya were touched by their plight and thus came together and built them a mud house. They also went ahead and contributed the little they had so that they could be enrolled in school as their schooling hang in the balance. But poverty was not the only thing bothering young Solomon.
"I grew up in an environment where everyone was drinking. My father was a drunkard, my grandfather used to brew muratina and my uncles indulged in it as if there was no tomorrow. I had no one to mentor me but I saw what alcohol did to my relatives and I knew that was not the life I wanted for myself. I wanted to run away from poverty and education was my exit plan. I excelled in it despite the odds and was the best pupil in the school in Kenya Certificate of Primary Education in our year. This earned me a spot in a provincial high school," he says adding that he had overcome one problem – passing exams – but an even bigger problem was looming; school fees.
Again, their neighbours, most of whom were tea pickers, gathered all they could to take their 'son' to high school. And that became the norm every time he needed school fees. Solomon admits that his lowest point in life was in high school. His mother would give him Ksh 40 for both shopping and as pocket money. He would thus walk to school and survive through out the term. As he says, he soldiered on till he completed his high school. He had hoped to do well in Kenya Certificate of Secondary Education (KCSE), and well he did but it wasn't enough to earn him a spot in the university through the then Joint Admission Board. Of course, going for a self-sponsored programme was out of question.
Where there is a will there is a way…
He thus settled into village life doing menial jobs with the hope of walking away from the ravaging poverty. However, the little he could get would go back to support his mother. His father had also joined them after life in Nyahururu became unbearable for him. This meant that he had more mouths to feed. After three years of trying to break even without any success, he reasoned that what he was doing was not going to help him.
"I decided to go back to school and re-sit KCSE. See, the only subject that let me down was mathematics and I reasoned that if I went back to school and concentrated on it, I would definitely get the points to take me to university hence my big break.
I got this epiphany in September and the school that accepted to take me in advised I join in January. So I had three months to look for school fees and catch up on form one, two and three work so that by the time I joined in January, I would be at par with the rest," he explains.
It is said that where there is a will there is a way. In 2004, Solomon went back to school to take another shot at education. He enrolled at a local day school with passion and enthusiasm. However, there was that little matter of stigmatisation from his family, classmates and community who thought he was wasting his time. If he did not make it in a provincial school, would he in a local harambee school? They ridiculed him. What they didn't know is that Solomon had set his eyes on joining university and he would by all means. He grew deaf to the voices of dissent and became blind to the disapproving stares and gave his all to studying.
He had plucked the right strings this time around and when the results came out, he had scored a B+, giving him a straight ticket to university. His was the best performance the school had ever posted and it was promoted to a district school. Life was at last looking up and the icing on the cake was his father, perhaps inspired by his son's success, turned over a new leaf. He stopped drinking.
"I had to wait for two years before joining university (he had been called to the University of Nairobi to study a Bachelor of Science in Physics). This meant I had to go back to hustling as I waited. In 2006, I got a chance to work with a communication company as a sales person to sell airtime in Nairobi. Coming from a poor background, I was used to frugality and this came in handy while working, as I was able to save quite a chunk of my earnings. With time, I was able to buy the airtime directly from the provider and distribute it. On my last week before joining college, I bought airtime in bulk using all my savings, which I hoped to sell and buy my first car with the profit. I had aspired to report to university whilst driving. But many are the plans in a man's heart as I was mugged as I delivered the airtime and I lost everything!" he recollects.
The robbers might have taken his money but not his spirit. He picked himself up; dusted off whatever dirt he had collected and reported to college. For the first two years in campus, he led a lowly life. Even here, his dream of owning cars was kept alive by posters of cars in his hostel room. During the long holiday preceding his third year in university, he got a job to sell the then newly launched M-pesa lines. Within three months, he had saved Ksh 240,000. He used the savings to buy a second-hand matatu, which plied route 44 (Nairobi town to Githurai). He employed his uncle as the driver and whenever he had free time, he would work as a tout in his matatu. The little money he got he used to make his college life better as well as send some to his parents.
He recalls that it was during the era of the famous Michuki rules and he would be remanded during traffic police swoops whenever caught in the wrong, which happened several times. This was definitely not the life he wanted and so after one-and-a-half years, he called it quits and gave his uncle the matatu for free.
"It was my last semester in university and I chose to concentrate on my studies. I had made a good rapport with my professors and as I awaited graduation, one of the professors helped me get an internship opportunity with Kenya Bureau of Standards. They would cater for my transport and that is the money I used to pay for my rent in Mukuru kwa Njenga slums. But after working there for eight months, I had to leave for the money I got was not enough," Solomon recalls.
Dream comes true…
His big break came when a friend introduced to him research work as an assistant and he would be paid Ksh 300 per day. This opened his eyes to the endless opportunities on the Internet. Within no time, he had learnt the ropes of research and was able to source for clients online and do the job himself. Money started pouring in. This was in 2012.
Just as his financial standing was looking up, their home in Othaya was being auctioned as his father had taken a loan with a bank and was unable to service it. However, the research work enabled him to clear the loan to the tune of Ksh 1 million. Since one's success in research work is dependent on hard work and self-discipline, qualities that he had, he was able to buy his first car, pay for his siblings' education (still does that), live the life he had fancied as well as support his father to start a driving school back home.
"My passion was always in transport business. Last year, I started a transport company – Private Hires – where I hire out vans. I also have a garage, Perfection Detail Garage, which also doubles as a car wash business. Part of my success could be attributed to my wife whom I met online. We have a one-and-a-half-year-old daughter," Solomon concludes.
Despite making it, Solomon still looks like the boy next door and it is easy to pass him off as a driver and not the owner of the vans; a testament to his humility.
Published in July 2016