Fuel prices expected to drop in August after Kenya seals deal with Saudi Arabia
By Martin Ronoh Inthe latest drive by the government to reduce fuel costs, the state-owned National Oil Corporation of Kenya (NOCK) will begin transporting petroleum from Saudi Arabia at cheaper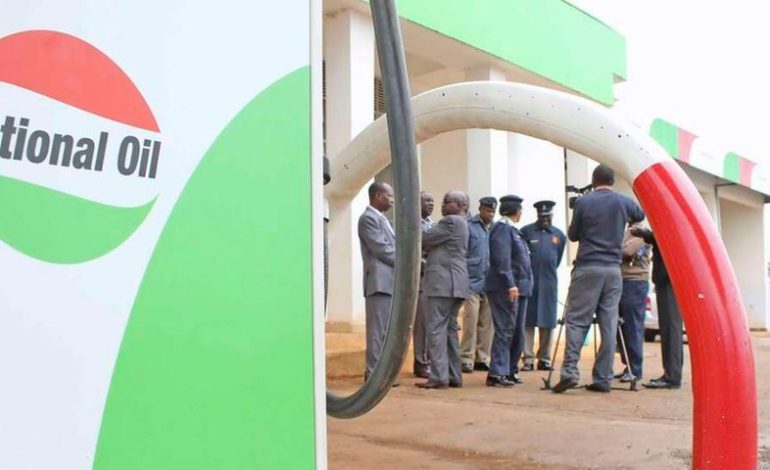 By Martin Ronoh
Inthe latest drive by the government to reduce fuel costs, the state-owned National Oil Corporation of Kenya (NOCK) will begin transporting petroleum from Saudi Arabia at cheaper prices than worldwide rates beginning in August.
In an interview on Monday, June 27, NOCK CEO Leparan Ole Morintat revealed that the corporation intends to import oil from Saudi Arabia's Aramco, which would substantially lower the prices of fuel in the country. Mr Morintat further revealed that the trial phase of the program would be carried out between August and October 2022.
"We already signed the MoU and the next phase is negotiating the contract terms, we are waiting on them as from last Sunday," Mr Morintat stated.  "The plan is to begin trials in August, for two months and see the impact of the exclusive prices that Saudi Aramco will be giving us. Then we will fully start in October," he added.
No relief at the pump as government plans to stop fuel subsidy
Since last year, the government has allocated over Sh100 billion for the programme in the 2021-22 and 2022-2023 fiscal years.
Under the terms of the agreement, the government will import 30 per cent of its monthly petroleum requirements, easing the burden of the country's recent gasoline price increases. Part of the agreement calls for Aramco to pay for product shipment and NOCK to reimburse within 90 days. The contract's term remains unknown, but NOCK is expected to overhaul its network across the country.
ALSO READ: PSVs to raise fares after the fuel price increase
NOCK, was initially authorized to import 30% of the country's petroleum products, including cooking gas, but its rights were revoked when the government opened the importation market to private enterprises in the 1990s. The agreement with Saudi Aramco will provide NOCK with a lifeline at a time when rising losses have made it difficult for it to compete with well-funded multinationals such as Vivo Energy, Total Energies, and Rubis Energy.
The edition that celebrates fathers!
Commentator extraordinaire, Hassan Mwana Wa Ali graces our cover with his wife and son in our June issue. He takes us through his 10-year journey in the media industry, marriage life and his heart's desire to mentor young people.
Featured Photo: National Oil corporation fueling station