Government okays tripling of varsity fees
Soon, government-sponsored university students will pay triple the amount of school fees they have been paying. This is after the National Treasury and Education Ministry backed University Vice Chancellors' proposal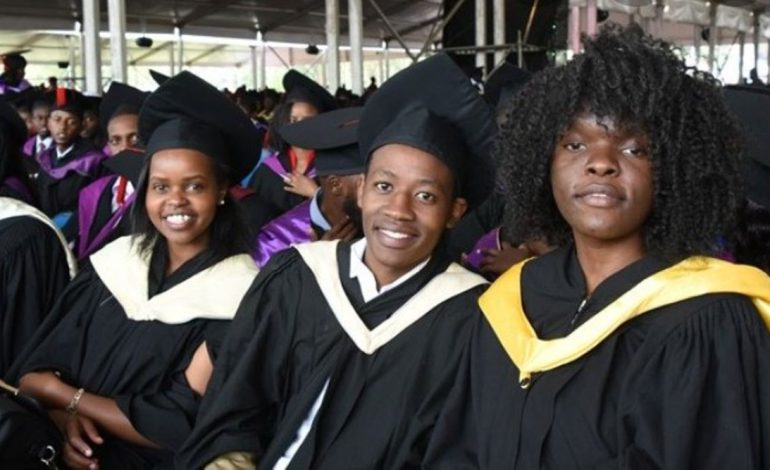 Soon, government-sponsored university students will pay triple the amount of school fees they have been paying.
This is after the National Treasury and Education Ministry backed University Vice Chancellors' proposal to charge undergraduate students a fee of Sh48,000 instead of the initial Sh16,000.
The proposal is now awaiting the cabinet and parliament's approval so that it can be implemented. Currently, universities are going through a financial crisis because they have accrued a collective debt of Sh37.3 billion in statutory deductions. They owe the Kenya Revenue Authority (KRA), NHIF, NSSF, Pension Schemes, Insurance companies, and Saccos.
According to the Public Universities Vice Chancellor's Committee Chair Prof Geoffrey Muluvi, the last time the current school fees was reviewed was in 1989.
"It was estimated that the average cost for a student to study in university was Sh120,000, the figure was comprised of Sh86,000 to cover tuition while Sh34,000 was for student upkeep, including stationery," Dr Muluvi told the Education Committee.
Therefore, the government has been paying Sh70,000 for every student. While each student has been paying Sh16,000. But Dr Muluvi says that the cost per student has now shot to Sh254,644. That's why the tuition fees have to be revised upwards.
Vice-Chancellors however have appealed to the Higher Education Loans Board (Helb) to provide more support, especially to the needy students.
"To ensure students do not struggle to pay the new fees rates, vice0-chancellors have proposed that Helb increases student loans to a minimum of Sh68,000. If the amount is increased, students will bear with the burden of the increased fees," Higher Education PS said.
The Treasury PS Julius Muia added that he will rally the National Treasury to delegate more funds to the university students.
"The National Treasury will endeavour to provide more resources after engaging with the ministry and individual universities," Mr Muia offered.
Since private universities have also been admitting government-sponsored students, they have also asked for the fees paid by the aforementioned students to be reviewed.
"The number of students joining private universities has increased from 6,312 in 2016/20 to 61,237 in 2020/21, hence the need to increase funding for private universities," the Private Universities Vice Chancellor's Committee Chairman Prof Kisau Mumo said.
Currently, Helb is allocating Sh37,000 per student which is a drop from the initial Sh45,000 last year.
"If the proposed fee increase is adopted, Helb will require additional funding to support needy students," the Helb CEO Charles Ringera said.
Featured Image: CIO East Africa