How to protect yourself from SIM swap fraud
With new SIM swap fraud cases popping up every day, mobile service provider Safaricom has stepped in to help its customers. The firm has introduced a self-whitelisting service that allows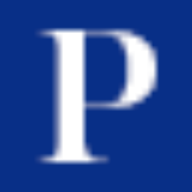 With new SIM swap fraud cases popping up every day, mobile service provider Safaricom has stepped in to help its customers. The firm has introduced a self-whitelisting service that allows the line owner to lock their own number, preventing sim swapping without their consent.
According to a tweet and information on the telecommunication company's website, you can prevent the SIM swap by simply dialing *100*100# from your Safaricom number.
"This is a service that ensures that a customer's line/ SIM card can only be replaced by visiting a Safaricom Shop or Care desk with your ID, or by calling Safaricom customer care," states Safaricom on its website.
Don't let fraudsters get away with your number & personal information. Whitelist your sim card today by dialing *100*100#. Click here to learn more https://t.co/5CIr5JKYjr#JichanueAndTakeControl pic.twitter.com/Nwpwqlfw7A
— Safaricom Care (@Safaricom_Care) May 31, 2022
SIM swap fraud, also known as SIM jacking, happens when a criminal deceitfully convinces your network provider to transfer your phone number to another SIM card they are in possession of.
Mobile money fraudsters in Kenya have upped their game by registering an existing mobile number on a new SIM card which they purchase from local shops pretending that they are original owners who have misplaced their SIM cards.
Safaricom set to launch Visa virtual card
The project will be a problem solver for the local users as they have to go through a tedious process of opening accounts with payment platforms such as PayPal and then linking these to their mobile money accounts.
They intercept all passwords and notifications, including mobile banking apps and transactions, after obtaining the new card.
Within a blink of an eye, the victims are left with empty accounts that they cannot access. As if that is not enough, the fraudsters proceed to borrow to the max limit from lending apps such as Mshwari.
The edition that celebrates mothers!
Radio Citizen presenter Jeridah Andayi graces our May cover with her three children as we celebrate mothers all month long! Even with her busy schedule and the many hats that she wears, her role as a mother is the one she cherishes most.