Is your kid a picky eater? How to get them to eat new foods
Toddlers and kids are usually very picky eaters and this could frustrate you during meal times. As long as the food is new or tastes, looks and smells unfamiliar, a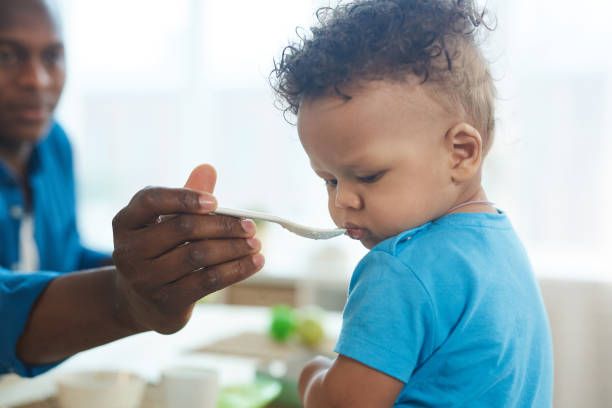 Toddlers and kids are usually very picky eaters and this could frustrate you during meal times. As long as the food is new or tastes, looks and smells unfamiliar, a kid could pass on it.
Here are 6 tips to help your young ones try new food and cooperate during meal times.
Start with small portions
Serve small portions to your kids as they could get overwhelmed with huge portions of new foods. Small portions help to reduce wastage in case they refuse to clear their plate.
It is also way easier to win over a child with smaller food portions and gives them room to make decisions on whether they would like some more.  
Photo by Julien Pianetti / Unsplash
Involve the child in meal prep
Recruit your child's help in most of the things involved in preparing the new dish. You can take them grocery shopping with or you can involve them in preparing and cooking.
More often than not, a child will try out a dish that they helped in making and this makes things easier for you. Involving your child also piques their curiosity and gives them a sense of control.
Image courtesy: iStock
Be their role model
Setting a good example as the adult by eating a variety of healthy food will encourage your child to do the same. If they see you exploring new textures and scents, they would want to emulate you.
It is also important to watch what you say about certain foods when the child is around. They might pick it up and end up vilifying the food. Children take cues by observing adults at the table.
Get creative with the food and make it fun
Making food fun by incorporating shapes and colours could make your child interested in it. Investing in tools and ingredients is worth it as it makes the child happy and excited all while getting them to eat the food.  You could also get them colourful silverware and plates.
Letting the little ones play with their food doesn't have to be a bad thing unless they are wasting it.
Photo by Karolina Kołodziejczak / Unsplash
Keep trying
The number one rule when dealing with children is to exercise patience. Keep trying even if you are not successful at first. You could try to cook the food in different ways and be creative in serving it. Allow your child time to taste the food and decide if they like it. Sometimes, they may hate food that is prepared in one way but love it when prepared and served differently.
Tips that will help you navigate while raising a child with asthma
Asthma is manageable and when all precautions and actions are taken, your child can live a full life.
In a nutshell…
In their formative years, children are not familiar with most foods and it is your role as a parent to introduce foods of different textures and tastes to your child. This may not be easy if your child is a picky eater. Fortunately, by using the tips in this article and exercising a little patience, you can get your child to try out different foods and embrace healthy eating habits.
Parents magazine presents an exciting April issue!
Philanthropist Ndung'u Nyoro and his wife Njeri grace the cover as he speaks on his journey into online fundraising and setting up the Watoto Wasome initiative, as Njeri shares her crucial role in this dynamic.