Karanja Ndegwa appointed acting Jambojet Managing Director
Jambojet board of governors has appointed Karanja Ndegwa as the new acting Managing Director. His appointment takes effect from 1st May, 2020. The newly appointed MD has 20 years of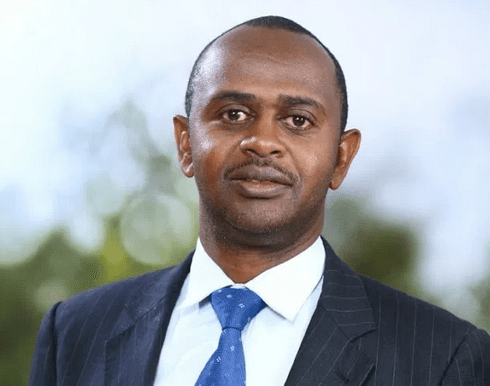 Jambojet board of governors has appointed Karanja Ndegwa as the new acting Managing Director. His appointment takes effect from 1st May, 2020. The newly appointed MD has 20 years of experience in the aviation industry, 12 of these years in leadership positions.
Ndegwa, currently the airline's Chief Financial Officer will take over until a Jambojet finds a substantive MD.
According to a statement released today, Karanja has taken over from Allan Kilavuka, who is the current KQ's MD and CEO. However, Kilavuka will continue to serve on the Board, but as a Non- Executive Director.
The Chairman of the Board has expressed their gratitude as Karanja agrees to multi-task, both as the CFO and acting MD.
"We are grateful that Ndegwa has accepted to continue serving as the Chief Financial Officer even as he takes on the new role of acting Managing Director." Said Chairman Board of Directors, Vincent Rague.
Karanja is a graduate of Economics and statistics from the University of Nairobi as well as a certified Public accountant. Before joining Jambojet, he worked at Kenya Airways in different positions and even rising to the Manager- Revenue Accounting. His strengths are in airline business, financial planning and reporting, capacity building among others.
DON'T MISS:WILLEM HONDIUS AT THE HELM OF JAMBOJET