Kenya bags first gold medal at 2020 Olympics as Emmanuel Korir wins 800m men's race
Kenya has received its first gold medal since the 2020 Tokyo Olympics began on July 23rd. Emmanuel Korir secured the medal after finishing first place in the 800 meters men's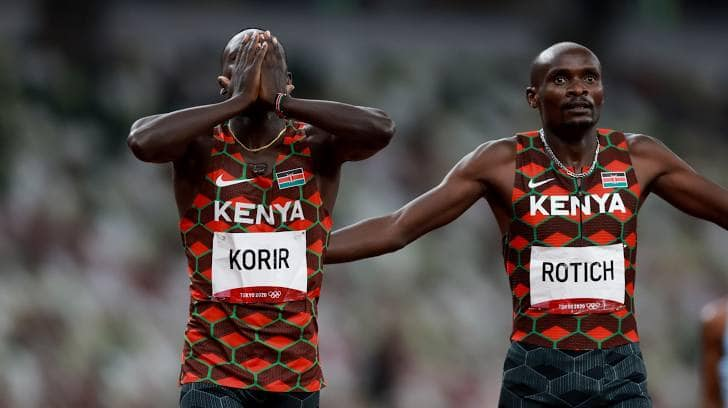 Kenya has received its first gold medal since the 2020 Tokyo Olympics began on July 23rd. Emmanuel Korir secured the medal after finishing first place in the 800 meters men's race. He was followed in second place by another Kenyan, Ferguson Rotich, who won silver with Poland's Patryk Dobek taking the Bronze medal.
Emmanuel Kipkurui Korir of #KEN takes #gold in the men's 800m in 1:45.06!
An Olympic champion on his Olympic debut!@WorldAthletics | #StrongerTogether | #Tokyo2020 | #Athletics pic.twitter.com/ZqG7480X5D
— Olympics (@Olympics) August 4, 2021
Korir replaces David Rudisha who won the 800 metres race in the 2012 London Olympics and 2016 Rio Olympics. Korir finished the race in 1:45.06 while Rotich came second in 1:45.23.
Speaking after the race, Korir expressed excitement after the win saying, "It's amazing. I mean I'm so happy and grateful, this is a big achievement. I've been praying and hoping to maybe one day have a medal and today I have it and I'm so thankful."
Korir and Ruto become the first to take position 1 and 2 from the same nation in the same event since 1992.
The July issue of Parents Magazine celebrates 35 years!
The July issue of Parents Magazine celebrates 35 years. Get your copy today to share the joy of this milestone in an issue packed with inspirational experiences of men and women positively impacting society and all other regular columns, as the founding editor walks you down memory lane.