KRIS SENANU: "Call me a salesman"
Many of us hope to retire way after we have turned 60. Not Ghanaian–born Kris Senanu who plans to retire at the age of 45. And how does he hope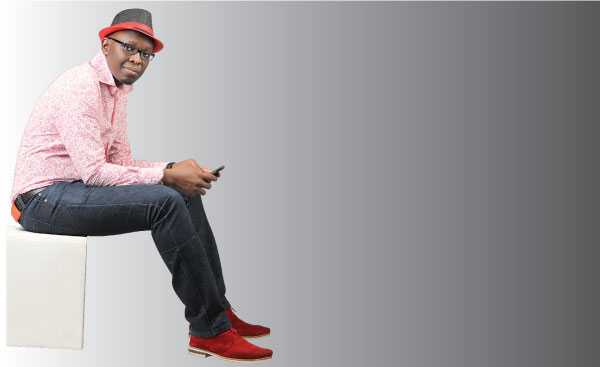 Many of us hope to retire way after we have turned 60. Not Ghanaian–born Kris Senanu who plans to retire at the age of 45. And how does he hope to achieve that? By working 16 hours a day! His industry and drive saw him rise through the ranks at Access Kenya from a sales executive to a deputy chief executive officer, a position he currently holds. The technopreneur is also an investor in the entertainment, fashion and hospitality industries. ESTHER KIRAGU sat down with him to talk about leadership, business and family.
When I first met Kris Senanu, 41, during a cover shoot a week before this interview, it was rather obvious that he is easy going, fun loving, full of energy, and has an impeccable sense of fashion. Senanu carries himself with a charm that permeates throughout the interview.
At some point, he excused himself to pose for photographs with the Coca Cola crew that had paid him a courtesy call at his office. "I have rebranded myself into a Maasai," he tells me as he poses for more photos with the Coca Cola crew holding coke cans branded share a coke with Ole Senanu.
Senanu believes work ought to be fun as people generally spend more hours at work than anywhere else. "Creating a fun working environment is rewarding as people remain loyal to the company and since they enjoy their job, they are also likely to perform better," he says adding that for the 15 years he has been at Access Kenya, he has never had a boring day at work and neither has he developed the boss mentality. He wakes up everyday to go have fun because for him, work and fun are synonymous.
His life is infused with a rich culture having grown up in Ghana and later Kenya, coming to twenty-two years now. On completing his primary and secondary education in Ghana, Senanu travelled to Kenya on holiday at 19 years as he prepared to pursue higher education in the US. Instead, he ended up joining the United States International University (USIU) in 1993 to study for a Bachelors of International Business Administration, with a bias in marketing.  "I am proud to say that I have been on holiday for 22 years now," says Senanu who considers himself a pan–Africanist.
He describes his time of study at USIU as a busy time as he was a booklover and served in the student leadership. His outstanding grades allowed him to take up extra courses and it took him two and a half years to complete a course meant to take four years.
A winning attitude…
Although Senanu initially thought he would get into an accounting career, an internship he secured soon after graduation in accounting served as an eye-opener and confirmed that wasn't his passion. "I have always had an affinity for numbers but I couldn't stand sitting behind a desk looking at figures generated by other people for hours; numbers of cash that was going to end up in other people's pockets," he says of his decision not to pursue an accounting profession.
He got his first job as a sales executive at Swift Global, an Internet service provider, and loved every moment of it. "I loved selling, interacting with people and making a commission," he says of his five years stint at the job before Access Kenya came beckoning with another sales executive role job in 2000.
Senanu has served in various capacities and risen up the ranks to become the deputy CEO for Access Kenya. For him, it has never been about striving to get a title and rise up the ranks but rather doing what he has to do at any position in order to deliver results. Though he isn't really a techie, he has spent close to 20 years on and around the field of technology and therefore feels at home with technology issues.
"Give me any title you want but at the core, I am a salesman who is good at communication, negotiation, convincing and closing deals," he says with great passion, adding that one doesn't need a title to be a leader.
One of his greatest legacies at Access Kenya over the years has been that of taking care of the staff. "I have always looked at this company as my business and I am careful about who we hire. So I interview employees specifically for attitude, because I am keen about getting people with the right attitude into the company," he says emphasising that it is easy to groom people with the right attitude.
Senanu is particular about taking time off his busy schedule to find out about his staffs' personal ambitions and even offer mentorship.  "I care that people are themselves and get nurtured to be the best for themselves and not because someone else has an opinion about what or who they should be," he says adding that he strives to live by the ethos of treating people right and fair and believing in them so that he can inspire confidence in them to exploit their potential. He hopes to leave a legacy of one who added value in people's life.
Published in April 2015