Lets stop this violence in families
Domestic Violence Chilling and disturbing incidences of family members turning against each other, as reported in the media, is a cause for great concern. Some of these incidences have resulted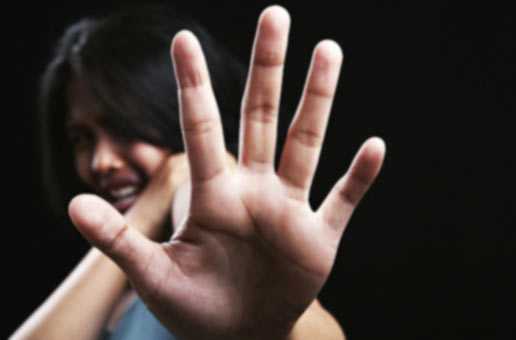 Chilling and disturbing incidences of family members turning against each other, as reported in the media, is a cause for great concern. Some of these incidences have resulted in serious injuries, or even death. ESTHER KIRAGU attempts to find answers to the cause of this wave of violence in our country.
In March this year, local media reported a classic case of horrific murder where a man from Nganaset village of Bureti District in Kericho County murdered his two sons with a power saw. Reports say the man accused his wife of more than 10 years of siring one of their children with another man.
His estranged wife told the media that she had just completed high school in 2001 when she met her husband. Their relationship blossomed and they got married the same year under customary law. They were blessed with a baby girl a year later and four more children, as the family expanded. But as the family struggled to bring up the children, her husband started questioning who was the biological father to one their children, hence the cause of a rift that cost the lives of their two children.
In another incident, a woman from Muhuru Bay, Nyatike sub-County is reported to have strangled her three-year-old daughter to death to save her marriage after a domestic quarrel with her husband over the child, born out of wedlock. Such reports of family members killing their loved ones seem to be replicated across the country.
Others include that of a woman who murdered her husband when they quarreled over a mobile phone sim card, and a man who killed his three-year-old child by hitting him with a stick on the head when he failed to hand over a plate of food. Or even the high profile murder early this year of Mukurweni member of parliament Kabado wa Kabado's mother by his brother Caesar Thiari.
And children, too, have become the villains and not mere victims. In September 2014, police in Kitale arrested a 13-year-old-boy after allegedly killing his stepbrother after the two quarreled over who should sleep on their shared bed.
Stressful lifestyles…
As many families today struggle with poverty, high cost of living and lack of job opportunities among other dire needs, some become quite desperate and result to all kinds of measures. It appears that poverty is more tied to violence and crime. For instance, one of the effects of poverty on children's development is that it leads them to build anti-social behaviour. This pushes them to become aggressive and have little self-control in their reaction to stressful events. They rarely learn of constructive ways to deal with conflicts in their formative years and, therefore, these behaviours become entrenched in their personalities.
Research shows that children deal with stressful events in one of two ways – either by internalizing their emotions or by externalising them. Children who witness or experience violence within their environment get affected negatively. If a child internalizes his emotions after a traumatic experience, it can lead to the child developing depression or anxiety. Children may also externalise their frustration and confusion over the events they have gone through by partaking in delinquency and violent tendencies. They are also more likely to extend the abuse they experienced as children to their loved ones when they are older.
Experts also allude that violence within families is linked to today's stressful lifestyles. Stress is a major problem for many people – a hectic and stressful job, a chaotic home life, bills to worry about, and bad habits such as unhealthy eating, drinking and smoking can all lead to a mountain of stress. As a result, many people are angry at life and each other. While anger is a natural emotion and a healthy response at times, hanging onto anger can be dangerous. Anger can eat one up inside and slowly wreck lives. Not only can it drive a wedge between a person and others, it can cause one to turn inward and against themselves.
Anger may eventually result in depression, which is one of the most undiagnosed health problems in society today. Depressed people focus on the gloomy situations, hopelessness and despair, and have a lot of negative energy. If depression goes on for a long time without treatment it could lead to harming others and even oneself, for example through suicide.
It is therefore advisable to identify the root of the underlying problem and confront the issue rather than bottling emotions inside. As such, the importance of communication between spouses and even among family members can't be overemphasised. In addition, more than ever before, today people need key skills such as decision-making, negotiating and communications to enable them deal with life situations in healthy ways.
Over time, the concept of communication and letting ones feelings out has been so excessively promoted that it has nearly lost its value as good psychological advice. Nevertheless, feelings of anger or frustration that are not expressed in acceptable ways could lead to hostility, a sense of helplessness, and depression.
Inequality in society is another possible explanation to this growing menace of violence. It is often said that the more heterogeneous people are, the more jealousy, misunderstandings and crime there is likely to be in a given place. Jealousy within families often happens in instances where people feel excluded, for instance in sharing family wealth and resources such as education opportunities for all. It is known that less education within a family means more criminal offenses ranging from property crime to casual theft. It is wise for parents to offer equal opportunities to all children without seeming to favour some over others.
IMAGE COUTESY/ chronicle.co.zw
Re-building the social fabric…
Family dysfunction such as divorce and separation also affects people's response to issues in life. Having talk therapy that focuses on helping the person understand how their thoughts and behaviours affect each other is an effective approach for people with thoughts of harming themselves or others. This may go a long way in curbing violence within families.
The role of counseling remains key in the society and should begin with individuals within families, as this is the basic unit of a society. Counseling is a great way to work out problems and potentially stop the cycle of violence.
Generally, we all thrive when we are supported because we were created to rely on each other. Instead of getting overwhelmed with life, it is important for one to seek a support system. A support system is a group of people made up of family, friends, neighbours, house helps, and even peers who are available to support each other emotionally, socially and, sometimes financially. It is important to walk with others through the journey of life because knowing that you are not alone helps you deal with whatever may come your way.
Violence in families eventually affects a society and eventually a nation. Therefore, all efforts need to be directed towards uniting people around a society that represents and acts according to a common set of values rather than the independent lifestyle and seclusion witnessed today. In particular, the nation should be an enabling and empowering society that will help all of its citizens to best use or develop skills, express their potential, and participate in the development of society.
Having a strong support system is beneficial in the healing process of family violence. This is because victims and villains can find the help they need to start the healing process towards rebuilding themselves and thereby rebuilding families and society as a whole.
Published in November 2014