Love conquers ALL
For some love is a walk in the park, but for others like 34-year-old Ndirangu Nyaribo and his wife Kui Kariuki, 30, it hasn't been without challenges. After a courtship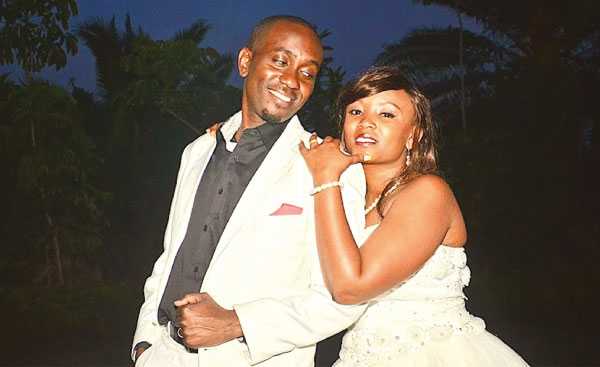 For some love is a walk in the park, but for others like 34-year-old Ndirangu Nyaribo and his wife Kui Kariuki, 30, it hasn't been without challenges. After a courtship running over four years, they finally got married last year. They share their story with WANGARI MWANGI. 
"My wife is the serious one among us," Ndirangu warns me as we settle down for this interview. The jolly couple met in 2008 at a Nairobi hotel. "I stole glances at her from where I was seated before approaching her to introduce myself. I requested for her phone number and promised to text frequently and call rarely," Ndirangu explains with an obvious sense of humour.
Kui declined to give her number but instead took his with a promise to call. She called three months later to invite him to her birthday party. He honoured the invitation but they didn't meet again for several months although they frequently talked on phone.
"Ndirangu had this habit of calling just to sing to me, which I found irritating. I recall our house help finding the caller who sang to me on phone very amusing," says Kui.
With time, Kui started warming up to Ndirangu and even liking him but it was not until 2009 at a Safaricom Sevens Rugby tournament in Nairobi's Nyayo stadium, which he had invited her to accompany him, that she finally accepted to be his girlfriend.
Challenges begin…
Just after they started dating and enjoying it, Ndirangu lost his job in 2010. Kui stood by her boyfriend and continually encouraged him to look for another job. Ndirangu says he saw in Kui a loving woman who was ready to support him despite all odds. And true to this, Kui accepted his proposal to marry him in April 2011 despite the fact that he was still unemployed.
"I went on my knee in her house after we had watched a movie and gave her a ring. I was thrilled when, amid tears, she said yes," says Ndirangu. He adds that the wedding had to wait for a little bit longer as he didn't have money to finance it.
He later got an internship with a government department and though earning very little, he figured it was enough to start making his wedding plans. But money was not the only issue standing between them and marriage. Cultural and religious barriers were a huddle that needed proper navigation. While Kui is a Kikuyu and staunch adherent of the Kenya Assemblies of God Church, Ndirangu is a mix of Kisii and Kikuyu and a staunch adherent of the Seventh Day Adventist Church.
"Kisii traditions are very different from those of the Kikuyu. Furthermore, since my church fellowships on Saturdays, my parents were of the view dowry negotiations and other meetings be held on Sundays, which happened to be Kui's family Sabbath day and of course this created a few problems," says Ndirangu.
A wedding at last…
After back and fourth negotiations between the couple and their respective families, they settled for all family events to be held on weekdays. All traditional requirements including dowry payment were completed by October 2013 and the couple had their families' blessings to go ahead with their wedding.
The couple held a colourful wedding on Thursday December 12, 2013 at the Sailing Club in Lang'ata, which was attended by 400 guests. The wedding also came as a blessing as Ndirangu got a better paying job with a tours and travel company a few days into 2014.
The couple went to the coast for their honeymoon. We wish them a joyous marriage.