LYDIAH WAMBUI Personal pain drives her desire to see change
Lydiah Wambui was born in Banana Hills in Kiambu County before her family relocated to Ongata Rongai in Kajiado County where she was bred. She knows this area like the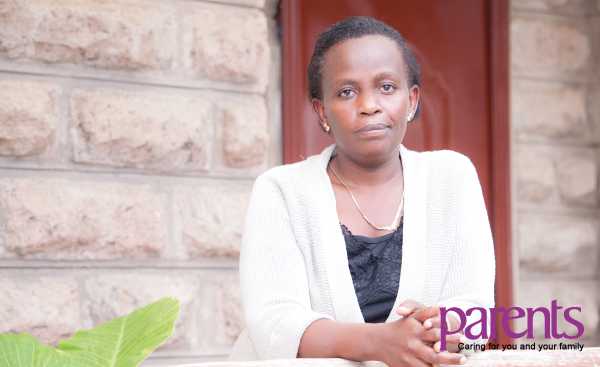 Lydiah Wambui was born in Banana Hills in Kiambu County before her family relocated to Ongata Rongai in Kajiado County where she was bred. She knows this area like the back of her hand. Dozens of people recognize her as we walk around the expansive Ongata Rongai area the day we meet for this interview. Her big heart has endeared her to the residents who have entrusted her with various leadership positions at the community level.
"I was born in Banana Hill but my mum moved here (Ongata Rongai) while we were young. My siblings and I schooled at St Mary Primary School, Rongai. I later joined St Valentine Secondary School in Machakos for my secondary school education. I have lived here nearly all my life," she says when I comment that everyone seems to know her.
Lydia works with Beacon of Hope, Ongata Rongai branch, as a community health volunteer. Beacon of Hope is a non-governmental organisation whose aim is to bring hope to women living with and/or affected by HIV/AIDS within poor communities by empowering and equipping them to meet their spiritual, physical, emotional, economic and family needs in a sustainable way.
"My work involves visiting vulnerable families registered with the organisation and help them enhance their individual and collective well-being. I later go back in the office, fill a report and forward it to the management for action," she explains her work in a nutshell.
Although Lydiah always dreamt of being a nun, she diligently performs her work since she knows only too well what her clients are going through. Her vibrant smile and radiant spirit may make one think she has it all but after a chat with her, you realise that her infectious smile hides pain, betrayal and tears.
The genesis
"My decision to join Beacon of Hope as a social worker was informed by my own experience. I delivered my first child some few weeks before I sat for the Kenya Certificate of Secondary Education (KCSE). Even before I connected the dots of my life, my baby's father passed on through a road accident," she recounts the beginning of her painful life.
This made things tough as it was not easy raising a child on her own at the tender age of 17. In order to make ends meet, Lydiah, who at the time was staying with her mother, started a business as a hairdresser at their home. Lydiah found solace in the word of God when she joined a church in the town centre and this made life a little bit bearable. Her faith grew and she got grounded in the word.
In 2003 while in church, Lydiah met a gentleman who she thought was God sent. He had what she was looking for in a man. The young man too loved her and it didn't take long before they started cohabiting. The man didn't mind that she was a single mother. In 2004, Lydiah became pregnant and while she received the news with joy, her partner was not amused. He totally changed. He started mistreating her, often coming home late and drunk and would sometimes beat her.
"Most nights he came home staggering and reeking of alcohol. I was not allowed to ask anything. If I did, the evening would end up in acrimony and insult, and often times in violence," says Lydiah.
Her love for the man had blinded her to the point that leaving him was not an option. Not even advice from friends would make her see the man for who he really was. She convinced herself that his drinking was a passing cloud. But it wasn't. It stayed. She accepted the violence and battery as the norm, which escalated forcing her to give birth prematurely. Her child remained in a hospital incubator for three months even as her parents helped her to settle the hospital bill.
She went on to deliver her third child with the man she now called her husband despite the abuse he meted on her. Not long after, a fourth was on the way. Despite being ill during the pregnancy, this did not stop her husband from beating her and eventually chasing her away.  Her family rejected her and she had no one else to turn to. She contemplated aborting the child, as everything was too much to bear.
Helpless and unable to do anything for herself leave alone her children, a friend referred her to Beacon of Hope where she found her footing and purpose in life. It was the counselling she got here that convinced her not to go ahead with plans for abortion. She delivered a bouncing baby girl who brought sunshine in her dull life. Ironically, as she was celebrating the birth of her child, the child's father was making marriage vows to another woman in a church in Rongai.
"I was shocked to learn about his wedding but didn't have the strength to walk in the church and stop the wedding," she says.
One good turn deserves another
Lydiah's saving grace was finding Beacon of Hope. The help she received brought a turning point in her life. She made a vow to spend the rest of her life serving the less privileged in society. Today she performs her duties at Beacon of Hope, where she now works, with diligence aware of the predicament the people she is serving are going through having walked in their shoes.
"I now understand I passed through all those tribulations so that God could use me as a testimony of his mercies to those in pain like I was. There is nothing powerful like helping people overcome challenges you have overcome yourself, as you understand and feel their pain," notes Lydiah.
Her dedication has seen her work in various positions in her locality as people's representative both in the government and in non-governmental organisations.
"I currently sit in both the Constituency Development Fund (CDF) and Beacon of Hope bursary committee as I know the status of most families in our village. I am able to point out families that are needy and refer them to places they can find help. I am also the area's gender-based violence representative," she says.
Having gone through gender-based violence in silence, she now understands no person needs to go through it. Once a case is reported to her, she follows up to make sure justice is served and the person is helped to escape the violence. She recalls a case where a father had raped his daughter. She diligently followed it to the end and not even the mother's plea to withdraw the case made her abandon it. She is glad that the child got justice. Lydiah is also a member of the Beacon of Hope and Kajiado North child protection team. She works closely with local leaders in development and emergency activities.
Her projects
Lydiah is currently working closely with Ngaimurunya (a sub-location in Kajiado North) MCA aspirant, musician and deejay Sammy Muraya, alias DJ Mo, to help him capture the seat. She has also started a single mothers' group who meet once a month to encourage one another.
"Many single women are in this situation not out of choice but because the fathers of their children walked out on them. We support one another in this group, give each other hope and refer each other to job opportunities and other platforms that can better our lives," she talks about the mission of the group.
Lydiah concludes by saying how important it is for one to speak to God every day, as this sets one free. It is through finding God that she has been able to forgive the father of her children and mend fences with her family. She advises people going through pain to trust in God, as he is a God of miracles.
Published June 2015