MARY APUNGU EDUCATING MARGINALISED CHILDREN
When Mary Wamaitha Apungu, 37, started teaching Sunday school children at St. Dominic Catholic Church in Mwiki, Kasarani, she didn't know that this is what she would be doing for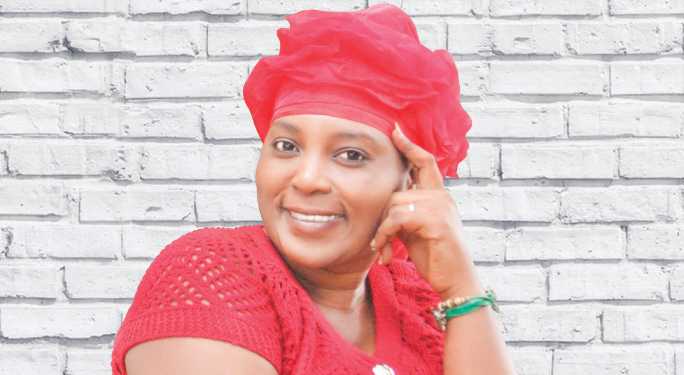 When Mary Wamaitha Apungu, 37, started teaching Sunday school children at St. Dominic Catholic Church in Mwiki, Kasarani, she didn't know that this is what she would be doing for the rest of her life.
She was then fresh from high school with nothing much on her plate hence teaching Sunday school gave her a sense of fulfillment. Currently, Mary and her husband, Joseph Apungu, run Chariot Education Centre, a charity organisation equipping marginalised children with education.
The beginning…
According to Mary, her late sister, who was a Sunday school teacher in the church, stirred the passion to teach in her.
"My elder sister was a junior youth teacher in our church before she passed on in 1999. Accompanying her to these classes and watching her passionately teach the youth rubbed off on me. It was around the same season I got employed as an untrained teacher at a school in Mwiki. While there, I witnessed children who hailed from humble backgrounds being treated differently from their rich counterparts and it annoyed me. I felt a burden to start a school to help them," she recalls.
Mary says that the burden was too heavy in her heart and when she couldn't stomach it any longer, she started a school despite not having enough funds to run it.
Armed with love for the less fortunate and a passion to teach, she started off with two classes. To cut on costs, she did everything herself including teaching the two classes.
The school ran with the little cash she had saved. Few weeks after starting out, word about the school spread like bush fire prompting parents to enroll their children in the school.
Faced with this new development, Mary enrolled for a course in Early Childhood Development (ECD) so that she could serve the children effectively. She later did the P1 certificate.
"It reached a point where parents started bringing children living with disability to the centre. It was not easy handling the ever-burgeoning number of pupils. The school needed more teachers and classrooms and I didn't have money to facilitate this. But I maximised on whatever was available as I waited for things to look up," she says.
Influenced by her past…
While growing up, Mary helplessly watched as her parents struggled to cater for the family's needs. She grew up knowing very well that life was not easy and it broke her heart whenever her father took out his frustrations on her mother.
To young Mary, marriage was a prison where women and children suffered and she vowed never to get married and if she did, she asked God for a gentle husband who wouldn't raise his hands on her or her children.
With the picture of her father in mind, Mary turned down many men who approached her for courtship. But that was until she met Joseph Apungu. According to Mary, Joseph had a disability to his right hand – a consolation that he couldn't attack her.
She opened the doors of her heart to him; this did not augur well with the community and those around her, but eventually, the courtship climaxed with marriage, which was celebrated in a church wedding at St. Dominic Catholic Church. While for her the disability was a blessing in disguise, the rest of the world saw it differently.
"When I got married to Joseph, he didn't have a job although he held a Bachelor of Science degree from Kenyatta University. The disability was a stumbling block, as many would-be employers didn't believe he would work efficiently. The stereotype that disability is inability was rife then. I prayed for him and even helped him apply for jobs because I saw the potential in him. We finally got a breakthrough when he secured a job at Barclays Bank," says Mary.
It is this stereotype that saw them put more emphasis on children living with disability in their school that runs the 8-4-4 curriculum. "The experience made us to work on making the world understand that disability is not inability. We also wanted children living with disability to know that they could go beyond society's expectations of them," she says.
The centre currently has 420 pupils: 10 of them are living with disability while 92 are pure orphans. "We have been relying on Joseph's salary and well wishers to run the school, but it is becoming difficult as the expenses are not commensurate with the funds we are getting," says Mary.
A burden too heavy to bear…
In February last year (2015), Joseph was poisoned while dining in a restaurant and he was admitted at the Aga Khan University Hospital's ICU in Nairobi. The hospital bill surpassed his insurance limit by a huge margin and they had to offset the surplus from their pockets.
"The hospital bill drained us financially and it adversely affected the school. But we believe God will provide for us," says Mary.
The school's rental bill has accumulated to Ksh400,000 and they fear the landlord may throw them out of the premises if they fail to settle it by January 2017.
"The landlord thinks that all pupils in the school are able to pay the school fees. He doesn't understand it is a charity organisation so I really have a hard time trying to explain why I have failed to remit the rent on time," she explains.
She further takes me round the school compound where she tells me for the last one year the institution has been buying water as the Nairobi County Council disconnected their water due to unpaid bills
"We would be very happy if we can get a donor to help us clear the debt we have as well as support the ministry. We currently rely on volunteer teachers who help pupils with class work and ensure effective basic and quality education is achieved, as we cannot afford to have full-time teachers. All in all, the teachers don't stay for long since they leave once they get greener pastures. That said; we have to train every new teacher on how to handle pupils, including those with disability.
We admit all kinds of children because we want those who are able to appreciate those who are living with disability. At the same time we don't want those with disability to be treated as if they are special as this affects their self-esteem. Children come from God and He knows their purpose; ours is to help them towards it," she explains.
She says that in future, she would like to have permanent premises where they can accommodate more children. "Our classes are too crowded and we would like to have a playground where they can play in. We will have to make do with whatever we have for now as we are financially limited," she says.
In addition to bigger classrooms, Mary's vision for the school includes the establishment of a rescue centre to accommodate orphans who are wallowing in poverty, some in the hands of guardians who mistreat them or are too poor to provide for them. She tells of incidents where girls refuse to go home during holidays for fear of their guardians mistreating them.
"In such cases, we rent a house for them and have a social worker live with them," she says.
Children living with disability have a soft spot in Mary's heart and her aim is to see disabled children in Kasarani live in a conducive environment where they get love and quality education, and their basic needs are taken care of.
"These children have the potential of achieving their goals in life. I met my husband when he was at the lowest point of his life thanks to disconcerting voices. It took hard work to change his mindset about life. I look at Joseph now and the strides he has made and his life is enough testament that we are all destined for greatness if we are given the right opportunities. The children at the centre lack many opportunities and all I can give for now is education and a hope for a better future," she concludes wistfully. [email protected]