MEET THE COVER MODELS
 Janet Kanini Ikua  succumbed to lung cancer on April 1st 2017, after battling with the disease for one and a half years. May her soul rest in peace. The charming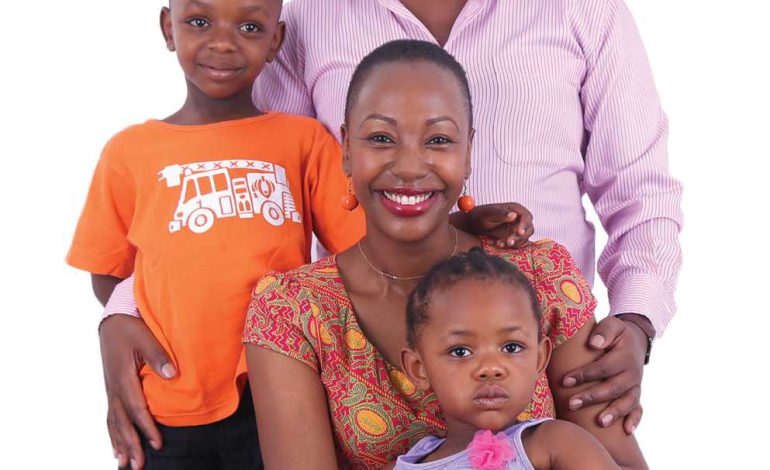 Janet Kanini Ikua  succumbed to lung cancer on April 1st 2017, after battling with the disease for one and a half years. May her soul rest in peace.
The charming Janet Kanini Ikua, 38, together with her husband, George Ikua, 39, grace our cover this month.
For the past few years, Janet has been hosting NTV's N-Soko Property Show while dabbling as the Pampers brand ambassador. She is currently in transition, career-wise, with her focus now on cancer awareness. George, on the other hand, is an IT consultant.
Together, they have been blessed with two children aged six and three. Parenting has been a wondrous journey for the couple who marvel at how different their children are, yet they adore each other so much. Janet believes it is this closeness that kept their children going while she was away in India together with her husband for her cancer treatment.
The family love indulging in nyama choma as well as going for long drives. They also cherish family and friends and have made it a habit to visit them as often as possible or hosting them in their home.
Janet opens up about her courageous and inspiring battle with lung cancer, support from family and friends, and finding her purpose in the Beating the Odds column.
Published April 2016