MEET THE cover models
Jim Onyango, 38, his wife Sylvia Aruwa-Onyango, 33, and their adorable two-and-a-half-year-old son, Myles Jimmy Carter, grace our cover this month. Jim works for a diplomatic mission while Sylvia is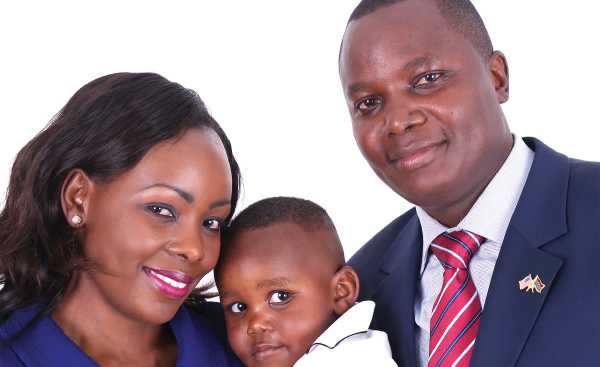 Jim Onyango, 38, his wife Sylvia Aruwa-Onyango, 33, and their adorable two-and-a-half-year-old son, Myles Jimmy Carter, grace our cover this month.
Jim works for a diplomatic mission while Sylvia is a sales and marketing executive. The couple met 10 years ago through a mutual friend. They tied the knot in 2010 and are thus celebrating five years of marital bliss. They understand that communication is the foundation of a strong marriage hence they have made it a priority in their union.  They also make decisions as a team.
On matters parenting, they admit they had false starts as first time parents, but they overcame through working together. And Sylvia has got advice for would-be mums: Lack of me-time to re-energise and inadequate sleep can make a mother grumpy, so take time to rest.
The Onyangos relish travelling, which they do as often as time allows. Sunday has been religiously set aside as a family day out where they get to bond before the start of a new week.
Catch up with Jim as he talks about family, his rise in media and the lessons learnt in the Real People Real Lives column.
Clothes and Shoes: Models' own
Hair and Grooming: Models were self-styled
Make-up: Joyce Muombe of Ashley's Salon, The Mall, Westlands
Photography: Festus Inuvu, Figure Studios