MERCY MASIKA Spreading love through music
Mercy Masika Muguro is no stranger to Kenyans. Currently riding high on her hit single Mwema, she has been a blessing to many with her commanding and unmistakable voice. The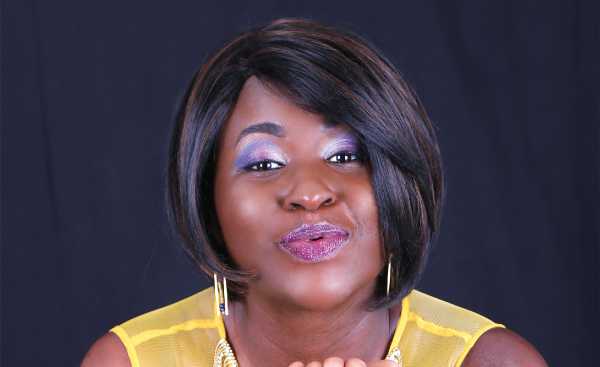 Mercy Masika Muguro is no stranger to Kenyans. Currently riding high on her hit single Mwema, she has been a blessing to many with her commanding and unmistakable voice. The disarmingly shy and self-confessed introvert singer sits down with ESTHER AKELLO and gets candid on why she took a hiatus, family and why she is here to stay.
Mercy, 31, started singing at the tender age of six and dropped her first album at the age of 11. She holds an enviable record of having released at least 60 songs and with five studio albums under her sleeves, Mercy is a formidable force in the gospel music industry. It may thus come as a surprise to many to learn that Mercy Masika (or Mrs. Muguro as she prefers to be referred to) suffers from a serious case of jitters.
"There's something about being an introvert and crowds.  I have never been able to outgrow the nerves. With every performance, my heart pounds and stomach rumbles but then I remember, courage is not the absence of fear and once I start performing, they disappear," she says, with her signature wide-dimpled grin.
That Mercy is musically endowed has never been in question. However, for a long time, music was what she did on the side while she busied herself with life. "I went to Daystar University and studied education. They do have a music degree and now that I think about it, I wonder why I never pursued it. I think I would have saved myself so much grief. Because that is what I felt every time I put my music in the back burner," she confesses adding that for a long time, she second-guessed herself.
"There was a time music wasn't working out for me. I wasn't making money from it and I blame it on ignorance among other personal troubles. I did not believe in myself as a good enough an artiste and although I did release some music, including the song Milele, which was well received, I was focussed more on ministry and so I did not package myself in a way to make money out of it. Lack of a clear vision for myself and direction for my music left room for people to take advantage of me. I think you train people on how to treat you and I hadn't done that, so plenty of mistakes were made all round," she says candidly.
That was in 2007. Fresh out of campus, spurned, chewed up and spit out by the unforgiving industry, Mercy decided to play it safe and opened a bakery. Although she terms the venture as successful, she still felt empty. It was also at that time that she met her husband and now manager David Muguro.
"We met in 2007 when I was singing at a wedding. He asked for my number and I gave it to him. Often times, he would send me timely messages that seemed to help me navigate the tough decisions that I needed to make at that point in my life. Eventually, I asked to meet him and after two dates, we realised we liked each other and within a year we were married. As far as becoming my manager is concerned, it was something that evolved naturally. We never sat down to talk about it, it just happened. He is passionate about artistes and he complements me. He's an extrovert and has opened me up on how I can make an impact to the world just by being myself," she says of her husband of seven years.
In 2011, Mercy put a halt to her music, taking a hiatus to look after her family, which had grown with the birth of her two children; daughter, Ranise and son, Tevita Muguro. Mercy was jolted back to reality in 2014, when news that celebrated gospel artiste Peter "Kabz" Kaberere had passed on. According to Mercy, who admits at that point she had given up on making music, Kaberere's death made her think long and hard about what her legacy would be.
"It became a journey of faith for me. Not that money was the end game – although just like any other profession, artistes also deserve to be paid for their talent – I decided to trust God with my music because I was unhappy doing other things and I knew my gift was supposed to be a blessing to others. It was depressing not doing the thing that I loved. So I started going to the studio. It was also at that time that I fully embraced the idea of learning to love myself. God believes in me and so should I," she says.
And the results of her new attitude are evident because seven months after recording the song Mwema, she released the video, which has been on heavy rotation on the local airwaves. "Mwema was written by Mr. Vee and it talks about the grace, mercy and goodness of God and is a celebration of the same," she says.
And while in days long gone she may have been content to sit at home and make due with a hit on the airwaves, she is determined to ride the wave and has been doing shows and touring the country to reach out to as many people as possible. Still with all the shows, and having a husband who is also her manager, where do they draw the line between work and play, family and friends?
"Balance in life is key. I don't want to do well in the public sphere but I am a failure in my private or personal life. I do feel guilty when I have to travel and leave the kids behind, but I have support in form of my relatives who help with baby-sitting. I enjoy meeting the fans as well. There was a time nobody wanted take photos with me so when a fan asks for a selfie, I oblige," confesses the singer who admits that when she is at home, she is protective of her family time.
Her husband, David, chimes in adding that at best, they try to balance their dynamic relationship, which is also very fluid. "Like any other workplace, sometimes we disagree over an event or the direction of her career and of course there is also the usual married couple stuff. It is a fine line to tread because I have to make tough decisions about her career and then I have to switch hats and be her husband and comforter, and balancing all that requires grace," he says.
The couple submits that while they may have a rhythm going now, starting out together as a team was not easy. Though a label signed up Mercy, piracy was killing her music. She says often times she would walk the streets and see her albums or singles being sold but never saw the money. Even worse, some of the vendors did not even know she was the singer.  In fact, it got so bad that one time she walked to her church only to find the CD's being sold at the gate. She has also taken the embattled body, the Music Copyright Society of Kenya, to task questioning how genuine the payments made to artistes are.
"People think artistes in Kenya are being greedy but many are frustrated and broke. They have big names but cannot live off it. Right now I have a song that is doing well but you really have to struggle with a lot of the ring tone companies to pay up especially the corporate types who are at the tip of the pyramid. By the time the brokerage firms in between get their cut, artistes get very little, almost next to nothing, and to make it worse there is no accountability as to how much the artiste has sold," she says in exasperation.
Despite the challenges she is facing, Mercy is determined to soldier on and has a great vision for her music, which she believes transforms lives. She currently runs a programme, Awakening Hope, which she says is an empowerment programme geared at lifting the lives of those less advantaged economically. So serious is she about impacting the community that she has gone back to school to study community development for her Master's degree.
"When you look around the world, the wealthiest and most respected are people who have found solutions to life's problems. I want my music to be my labour of love to the world. I do it out of love," concludes the singer.
To comment on this and other articles go to:   facebook:ParentsMagazine/    
             www.parentsafrica.com/
             twitter:@parentsafrica
Published in December 2015