Nakuru school teaching children to embrace their Africanness
A Nakuru couple has taken a unique approach to education through their school which is aimed at encouraging Kenyan children to understand and appreciate who they are away from the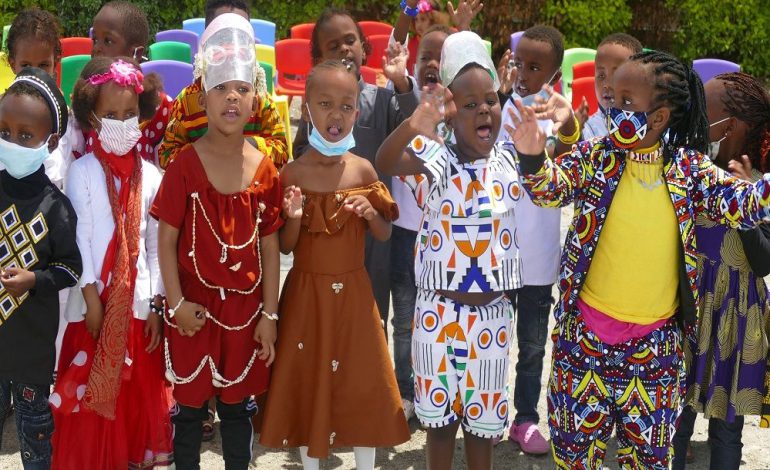 A Nakuru couple has taken a unique approach to education through their school which is aimed at encouraging Kenyan children to understand and appreciate who they are away from the normal education curriculum in most Kenyan schools.
Dr Utheri Kanayo, an educationist and her husband Engineer Oku kanayo, a Nigerian British and resident in Kenya founded  the Children in Freedom School which is located in Nakuru County with a mission to reclaim Africa's glory on the global stage by recognising the greatness inherent in every African child, nurturing it from an early age, and preparing them to use their greatness to design solutions that will change their local communities and the global world.
Dr. Utheri Kanayo with some of the pupils of Children in Freedom Schools. Photo|CIF Schools (cifschools.com)
According to CIF website, the school seeks to mould children who appreciate their heritage and have a strong African identity. Thus the founders enforce a model where the children wear a uniform made from the African print and are also allowed to communicate and learn in their mother tongue.
The school which was started in 2018 offers the Competency Based Curriculum (CBC) that was instituted by the government in primary schools and also has a secondary school dubbed the Pan African Secondary School.
Kenyan Singer Karun announces the release of her children's song 'Dream Lullaby (Wakarirü)'
The song is part of 12 songs featured on African Lullabies part 2, an initiative by Platoon, a London-based artiste service, A&R, and music distribution company, to celebrate the 'Africa Month'
The school is a breath of fresh air especially because the use of vernacular as a language of instruction in Kenyan schools is not always a welcome idea. In fact, according to a research done by Kithaka wa Mberia of the University of Nairobi "mother  tongues  as  media  of instruction in the lower levels of formal learning in Kenya is the best option there is  for  the  children"s  education."
Unfortunately, the use of mother tongues in schools is not always encouraged thus leading to the decline in the capability of children to communicate using the same. According to Kithaka mother tongues are seen to signify pre-modernity and lack of sophistication. The same goes for the local culture which has suffered immensely due to lack of practice.
The edition that celebrates mothers!
Radio Citizen presenter Jeridah Andayi graces our May cover with her three children as we celebrate mothers all month long! Even with her busy schedule and the many hats that she wears, her role as a mother is the one she cherishes most.
Featured Photo: CIF Schools (cifschools.com)