NANA WANJAU Woman without limits
That women can multitask has never been in contention. Nana Wanjau certainly embodies that notion, wearing many hats, and successfully so, as a mother, entrepreneur and a humanitarian. ESTHER AKELLO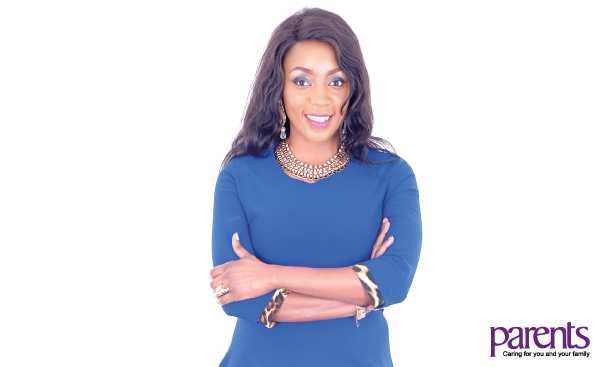 That women can multitask has never been in contention. Nana Wanjau certainly embodies that notion, wearing many hats, and successfully so, as a mother, entrepreneur and a humanitarian. ESTHER AKELLO chats with the former President of the Rotary Club of Nairobi East on the allure of service, balancing business and family and lessons learnt from the women in her lineage on motherhood and service.
Nana Wanjau may be petite but make no mistake; she is ambitious and obliterates every obstacle in her path.
"I have no boundaries or limitations as to how successful I can be. I am a big dreamer," explains Nana as she recounts how after her brand new Toyota RAV 4 vehicle was stolen from their compound in Nairobi's Jamhuri Estate several years ago, her husband refused to buy her a similar one jesting that the safest place they could hope to live was State House hence she better downgrade her expectations of the model of her next car.
"In that moment, I saw how my life was being defined for me. Since he said the safest place was State House and that was out of reach, I went to the next best place. I started scouting for houses along State House Road. Within months, we had moved from renting a Ksh 15,000 house in Jamhuri to buying a house along State House Road," says Nana adding that by the time she convinced her husband they needed to buy the house, she had already done the necessary ground work including potential loan repayment plans.
Bye bye corporate world…
Such is the audacity of the entrepreneur, mother of two, and President of the Nairobi East Rotary Club. Nana, it seems, has achieved the ultimate dream that has eluded scores of women worldwide.
She has it all – family, love and success. Feats achieved under circumstances that many people would not consider perfect breeding ground for success.
"I was a housewife and a stay-at-home mum for 10 years. Family and service are the most fulfilling parts of my life," says the Rotarian who is quick to point out that its is not for lack of ambition that she walked away from a lucrative corporate job as an IT systems analyst in 1999.
"I was at the top of my game but I knew once the children came, the long office hours and jet-setting wouldn't do. It was important for me to see my children grow up, have meals with them and see them off to school," says the Strathmore Business School alumnus.
There was only one problem with her plan though: she and her architect husband, Raymond, were not eager to downgrade from the lifestyle they had grown accustomed to and a plan to fill the financial gap left by her resignation needed to be hatched.
Having invested in several parcels of land, the couple sold some to fund a commercial property and their real estate company, Saltaway Investments, which Nana runs to this day, was born.
If Nana seems to be a self-made woman, it is only because she considers herself to be a cut from the best referring to her late Tanzanian mother – a doctor and entrepreneur – and her maternal grandmother. Nana fondly refers to herself as a lovechild conceived when her parents met in Uganda's Makerere University.
Unfortunately, the relationship did not last and immediately after her birth, Nana's mother whisked her away to her grandparents' home in Bukoba, Tanzania, before proceeding for further studies abroad.  It was not until Nana was 10 years old that she re-united with her mother in Lusaka, Zambia.
"I experienced a lot of love from my grandparents and although my mother remarried and had three other children, she raised us singlehandedly. Even with her busy schedule, my siblings and I were always her top priority.
We lived in posh estates, travelled on school holidays and remained disciplined. Where I am as a woman, wife and entrepreneur is because of my mother and I can only hope to be a fraction of the woman she was," says Nana emotionally adding that seeing her mother beat the stereotype that women, especially single mothers, were weak and could not climb the ladder as high as their male counterparts motivated her to never limit herself. Her mother served as former Zambian president Kenneth Kaunda's doctor.
Embracing service to humanity…
Another lasting trait that Nana's mother was also keen to instill in her was service. Being a Rotarian herself, Nana's mother would not only put Nana and her siblings to work in her medical clinics every school holiday, but also dragged them to rotary activities.
"My mum's clinics rarely made profits. Most of her clients were poor people who had no money. Our house was also never empty because Tanzanian residents in Lusaka often came to ask for help. I don't know how she afforded it but they say the hand that gives never lacks. My grandmother was the same," she adds.
Nana fondly refers to herself as a born Rotarian and while she certainly would have opted to spend her childhood doing other things, she gladly served the club during her teenage, college and employment years.
Her commitment did not go unnoticed and it was only a matter of time before she was nominated for the presidency. Despite the prestigious honour, Nana declined twice.
"The first time the club approached me, my children were too young. The second time, my first-born, Vante, now 15 years, was preparing to sit for his national exams," Nana expounds adding, "The rotary presidency is a choice and one is free to accept or decline. It is also demanding as before one takes up the presidency, one needs to have served for two years first as a presidential nominee and then as the president elect. The luxury of time is non-existent."
A factor that Nana adds was a key determinant in her decision-making, "Taking up the presidency was important to me, it was only a question of right timing. People experience God through different ways. For me it's service. However, service requires attention. Attention my family was used to. I had to formally request for their blessing and support to release me from the day to day running of our family so I could commit to my one year presidency ending June 2016," articulates Nana saying her goal in life is to always carry her family with her in all her ventures.
"A lot of people practise work-life balance, meaning dividing time between both. I, however, like to practise what I call work-life integration. That means in everything I do, I find a way to inculcate my family.
It is not uncommon to find my husband and children on site with me during rotary activities. I also hold rotary board meetings in my house if it means my children will find me there after school," she says explaining that rotary encourages and supports family unions and involvement through several club structures.
Nana admits her husband has been supportive of her goals, tweaking his lifestyle accordingly whenever she needed him to step in. To that effect, Nana guards her marriage jealously.
"My presidency is only for one year, so I better have a husband when my term is over," she chuckles adding that every year when the rotary holds its annual convention, she uses the time to bond with her husband.
"The convention is four days and held in different destinations. Once it's over, my husband joins me on location and we spend three weeks just vacationing in that destination. That has helped us bond, making our marriage stronger," says Nana.
She also credits her club for being accommodative of her needs and former leaders for providing direction especially during difficult situations.
Despite her busy schedule as a rotary club president, Nana embraced yet another venture in 2016, Power Talks Women – a transformative leadership platform that helps equip women leaders or aspiring women leaders to rise to the next level.
"I was invited to Power Talks by its CEO Dr Wale Akinyemi when he heard me giving a talk on leadership at the Karen Country Club. While I knew I was not going back to formal employment, the Power Talks model of work intrigued me. It targets entrepreneurs, who then get a chance to start their own department within Power Talks from scratch and run them independently as their own business. That means they decide the consultancy to offer, its clientele and fee structure. Salaries are pegged entirely on each department's success.
According to Nana, Power Talks Women was inspired not only by her own desire to go back to the corporate world, but also to see women thrive in business and in the workplace. "The higher one goes up the corporate ladder, the fewer the women. Women step out of the work force to raise families but there's no reason they cannot step back. Hillary Clinton, Facebook's Sheryl Sandberg and even Former L'Oreal East Africa CEO Patricia Ithau, have done it! Moreover, it is not enough to just take over Kenya or Africa. Its time to go global," she emphasises.
Power Talks women also targets women at the county level. "While the cosmopolitan women are taking over the world, we want to tell the women at the county level to fill in the gaps left behind and start thinking about going countrywide with their expertise. We are also passionate about widows because they are often ostracised. We aim to restore their dignity through affordable shelter and income generating activities for sustenance," says Nana.
To balance her obviously full plate, Nana does not have any time to waste. "I wake up anywhere between 4 to 5am so I can do my morning routine which involves prayer, working out, dealing with Saltaway and rotary work and then see my youngest son, 11-year-old Vidray, to school. By the time the world is awake, I have done half a day's work. I love dancing but I rarely have time for that now," says the impeccably dressed and made-up fashionista who coyly deflects any questions regarding her age.
Despite her busy schedule, Nana considers motherhood to be her number one calling and her children, the loves of her life.
"Children are innocent, unselfish and fearless. They remain my beacon of light as to who I should be. Being a-stay-at-home mum enabled me to scout for opportunities for my children. They are involved in various activities including music and sports. I also like to sign them up on amazing programmes. In 2015, Vante had a chance to go to the US and tour NASA while Vidray went to the UN in Geneva through various leadership programmes," says Nana before summing up her legacy in one sentence: "If I am remembered for nothing else, let it be that I was a good mother."
To comment on this and other articles go to:   facebook:ParentsMagazine/ www.parentsafrica.com/ twitter:@parentsafrica
May 2016