SHEILA MWANYIGHA Talks life, love and comeback
How can one aptly describe media maven Sheila Mkabili Mwanyigha? Beautiful, polished, accomplished, diligent and outspoken come close. It is no wonder she rose through the ranks in both TV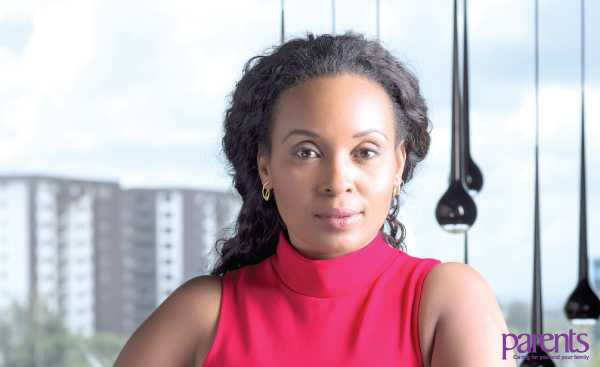 How can one aptly describe media maven Sheila Mkabili Mwanyigha? Beautiful, polished, accomplished, diligent and outspoken come close. It is no wonder she rose through the ranks in both TV and radio not forgetting making her mark in the music industry as a singer/songwriter. She had a candid chat with ESTHER AKELLO about her career in media, parting ways with her former employer and her plans to continue shaping the Kenyan media.
You know how some people are said to be like a ray of sunshine? Sheila Mwanyigha is more like the sun itself. Her beauty is even more captivating in person and her bubbly nature and positive aura permeate the room. Sheila, like the phrase goes, looks like a million bucks and it is easy to assume that good tidings fall effortlessly on her laps. But as the media doyenne reveals, her beginnings are just as humble as the next person's. For starters, she grew up in Nairobi with her parents who worked with the Kenya Police Service.
"I grew up knowing that wastefulness was intolerable because money was tight in our house. Sometimes I had to wear my mum's shirts to school because my parents could not afford to buy me new ones and another time, my mother offered to wash dishes at my primary school to offset school fees balance," says Sheila, confessing that the worst moment came when her father retired from service and the family of four were evicted from their house, forcing them to take shelter in a family friend's two-roomed guest house. Even then, Sheila says her mother – a pillar of strength – advised her to live within her means and eat only by the sweat of her brow.
The definition of beauty…
It is also Sheila's humble background that has taught her the importance of both beauty and brains. With a Bachelors degree in sociology and German and a Masters in medical sociology from the University of Nairobi, Sheila encourages women to prove the status quo wrong by going after what they want based on their credentials. Beauty, asserts the accomplished radio queen who is considered to be one of Kenya's most eligible bachelorettes, can easily fade away.
"There are times my plus-size body has caused disquiet among people. Thankfully, I have never been denied an opportunity on account of it," she reveals. She did, however, cause controversy when she did a beauty campaign with Vaseline two years ago, appearing semi-nude on some billboards. "I have done some of my best work when I was at my biggest, body-wise. Victoria secret models are great, but how many of them are you likely to meet in the street? I loved what Vaseline was promoting – the common African woman – and that is why I got on board," says Sheila.
That being said, the ever-impeccable Miss Mwanyigha does not advocate for excuses saying one needs to be in tune with their bodies. "Be the best version of yourself at any given time and stop looking to the world for validation. If it takes being fit, then do it," she says.
Her stance was tested in 2007 when she was involved in a road accident, which left her with scars and multiple fractures just after releasing the hit song Niwe Wako. "The accident was an affirmation that I needed to honour, love and cherish my body as the vessel God has given me," says Sheila.
A new adventure…
While Sheila confesses she never deliberately set out to join the media, she knew music would not be too far off and naturally, became her claim to fame. Her parents were members of the Kenya Police Band and her father, the director then, helped to churn out classic oldies like Kenya Taifa Letu and Harambee. Unfortunately, he passed on in 2005.
It is said desperate times call for desperate measures and when the government denied her a university loan and the prospect of dropping out of campus became a stark reality, Sheila turned to singing. "I auditioned for a commercial and thereafter, the producer asked me to sing along to a track and Nikki, my stage persona, was born," says Sheila.
Currently, Sheila has two albums and hits such as Mapenzi Tele, Hii Ngoma and Niwe Wako have won critical acclaim and awards such as Kisima Awards – Best RnB Artist (twice), and Kora Awards – Africa's Most Promising Artist among others.
But perhaps her biggest break came after she recorded a song with United Nations Environmental Programme in 2000 to raise awareness about pollution in Nairobi River. The song prompted an interview with KISS FM's Caroline Mutoko, then a presenter at Capital FM. "Shortly, after the interview, Caroline left to make a call and when she came back, she asked if I was willing to meet with the owner of a soon to be launched radio station (KISS FM)," explains Sheila.
Thinking nothing of it, she agreed, made an appointment and showed up at the meeting brandishing her brand new navel piercing, unaware that it was in fact an interview. Despite her faux pas, she clinched the mid-morning show host slot. She took her show to the top of ratings several times before the station terminated her contract in 2005. A week later, Nation FM snapped her up.
Hungry to grow, Sheila found in Phil Mathews, the then Head of Radio at Nation, a mentor. "Radio was an enlightening experience for me. Phil taught me about the ins and outs of radio departments, researching, software and so on," she says.
In the 10 years Sheila worked at Nation FM, she rose through the ranks from presenter, producer, head of research, assistant programmes controller to programmes controller. She also helped steer popular segments such as Ciku Muiruri's Busted, which exposed errant cheating partners on live radio and sourced for talent such as former KTN anchor Wilson Mburu. It was also at Nation FM that Sheila's chops as an MC and TV host were refined, boasting credits such as reporter for regional magazine show Studio 53 and Big Brother Africa 2 on cable TV company DStv.
She also became synonymous with East Africa's biggest musical TV competition, Tusker Project Fame, as well as producing and co-hosting NTV's popular breakfast show – AM Live. "Despite all the work I was doing, I always made sure that no job suffered at the expense of another. I did particularly like AM Live because after eight years, it allowed me to re-invent myself," says Sheila.
In 2015, Sheila parted ways with the Nation Media Group although she admits trouble started brewing earlier. "Two years earlier, I wanted to grow to the next stage of my career which was to either run a radio station or move to TV. However, an offer
never came, but not for lack of trying. I had some time left in my contract and I decided to wait it out before Nation terminated it in 2015," she says. The ever-positive Sheila never disappointed; while one door was closing, she was already thinking of what to do next.
The future is here…
According to Sheila, 2016 is her year of fruition; a culmination of all the skill, talent and growth she has accumulated over the years. "In the midst of regrouping, and charting my way forward, I realised I had to do what I love and is significant to me. It was then I registered my own production company, Rembesha Kenya, and started working on a show, Sheila Lives Out Loud due to air in May. It's about love, life and growth and it deals with topics ranging from influencers in society to the girl, boy, mother or security guard next door," she reveals.
Sheila, a digital enthusiast, is also keen on carving a niche for herself in the digital space and even travelled to Estonia in January on a fact finding mission on how the country managed to successfully ensure all its areas are connected to Internet as well as the opportunities that have opened up for the country as a result of the connectivity. Considering herself a simple girl, when not busy being creative, Sheila unwinds with a book and loves traversing nature trails; Karura and Ngong forests are her favourite spots. On occasion, she does perform for friends and family and causes she is passionate about such as HIV/AIDS.
Love and family…
While her initial schedule and larger than life public persona never allowed much time for dating (and when she did, it played out in the public gallery with disastrous results), Sheila is a romantic and hopes to get married someday. She is quick to add that marriage should not be the only measure of success for a woman.
"My mum always tells me that marriage is God's plan and He brings someone when one is ready and that being married is not synonymous with happiness," she offers, adding that she would also love to have children, "I have a niece and she is the love of my life. I would love to have my own someday, maybe twin boys."
Sheila says that she does not feel any pressure that her age may limit her possibility of having children, tactfully evading the question that has remained a mystery for years; just how old is she? "Several years back, a regional publication assumed my age incorrectly after an interview and published it. Thereafter, I decided to gauge myself according to the work, experience and my purpose in life as opposed to the chronological accumulation of numbers," she says adamantly.
She is currently single but not for lack of prospects, "Relationships are rough. I decided to take a break last year after a relationship I had such high hopes for didn't work out." [email protected]
Published April 2016